International Strategy and Business Development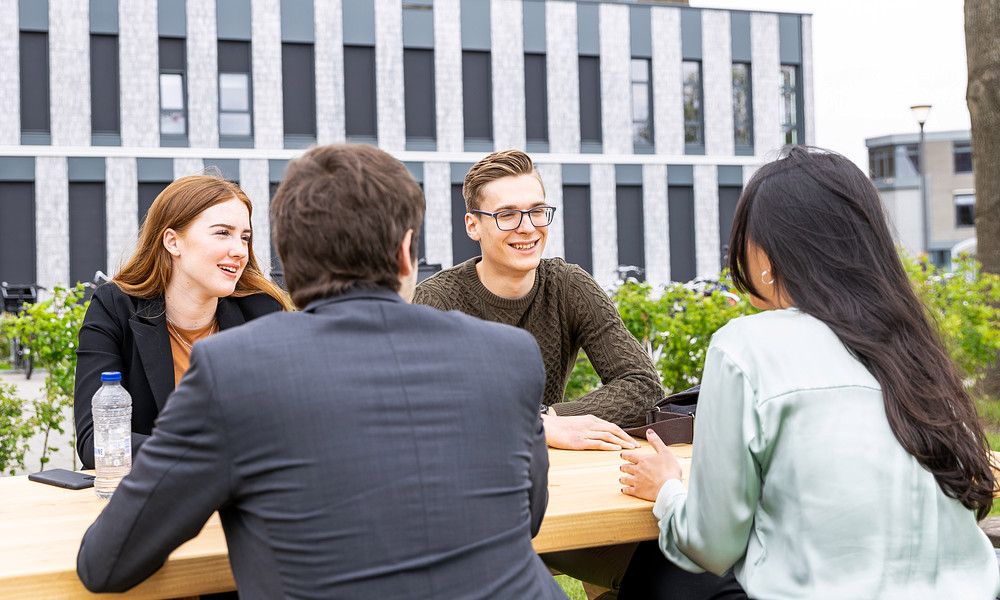 The International Strategy and Business Development minor sets students on the path of becoming successful young professionals within an international environment. The experience gained can be applied in SMEs and large multinational organisations or by self-employed entrepreneurs. The minor utilises important practical case studies, looking at business activities and developments within the EU economy and its interaction in the global economic arena.
This study was designed to meet the new demands of a dynamically changing workplace, as well as current environmental developments. It is based on the policies of the Dutch Ministry of Education, the Minister of Foreign Affairs and the head of the employers association (VNO-NCW). It is also a proactive response to media reports on the opportunities presented by enhanced cross-border business communication and has been developed in collaboration with a diverse group of Dutch and German enterprises from the north of the Netherlands, northern Germany and Scandinavia.
Contents
Controlling goals and targets, mission statement and requirements
Controlling information systems
Business planning and control
Controlling and reporting
Controlling forecasts
Course outlines
For more information, please refer to the IB Graduation Year Course Outlines in the ECTS Course Catalogue. Make sure to select 'minor' and 'International Business School' when searching for the correct course outline.
Exchange students course outline
Language: English
Can be followed: Semester 1 and 2
Application exchange
In this programme a limited number of places is available. We will inform you as soon as possible when you cannot join this programme, so you can opt for another one.
Questions?
For questions about the content of this minor, please contact the coordinator of the International Strategy and Business minor, Froukje Wijma.
Questions about exchange? Contact [email protected].
Feedback component
How satisfied are you with the information on this page?