Wind Energy
Level

Minor

Credits

30 ECTS

Locations

Groningen
Are you interested in sustainable energy, and wind energy in particular? Would you like to work
on interesting projects with other students from various engineering disciplines? Would you like
to learn everything about on- and offshore wind energy and join national and international
excursions to small and large wind turbine manufacturers? This is your chance!
Properties
Credits: 30
Language: English
Location: Groningen
Startdate: AS
About this minor
During this minor, you will deal with various themes that play a role in the offshore and onshore wind industry. For example, the design, construction, operation and maintenance of relatively small to very large wind turbines. You will learn about wind turbines with a horizontal and vertical axis, about the challenges surrounding electricity networks and how to deal with the varying energy yield of wind energy. We'll also take a side trip into hydrogen technology and look at how you can use hydrogen as a buffer alongside wind energy.
We introduce you to theory about turbine blade aerodynamics, the conversion to electricity, but also the challenges this poses to the electricity network. We will also bring you into contact with various large and small companies in the rapidly changing market in offshore and onshore wind energy.
We are looking for ambitious students who want to roll up their sleeves and learn about renewable energy and wind turbines.
The minor Wind Energy has been developed in cooperation with EnTranCe, companies and knowledge and research institutions. The programme is currently divided into 4 modules:
Introduction Wind Energy
The principles of wind energy are dealt with in class. We will also work with various calculation tools (Solid Works, calculation models in Excel, etc.). During a practical session our small wind tunnel is used.
Maintenance, Management, and Safety
In this module we go on an excursion to Denmark. We stay for a week at the Folkecenter. In this module we look at what safety aspects apply, for example, when installing and maintaining wind turbines, when performing work in workshops, and when using hydrogen. All participating students need to obtain their internationally recognized industrial safety certificate (VCA / SCC).
Design and Realisation
Composites are an important component in the construction of wind turbine blades. This module is dedicated to the theory of composites and the testing of different homemade composite materials.
Development, Implementation and Professionalisation
In this module you will work with a group of students on one or more projects. We have projects with partners from the wind turbine market, but students can also propose their own projects. In addition, this module includes the micro-wind turbine challenge, in which students build their own micro-wind turbine that is tested in our small wind tunnel. We will also go on an excursion to one of the small wind turbine manufacturers near the city of Groningen.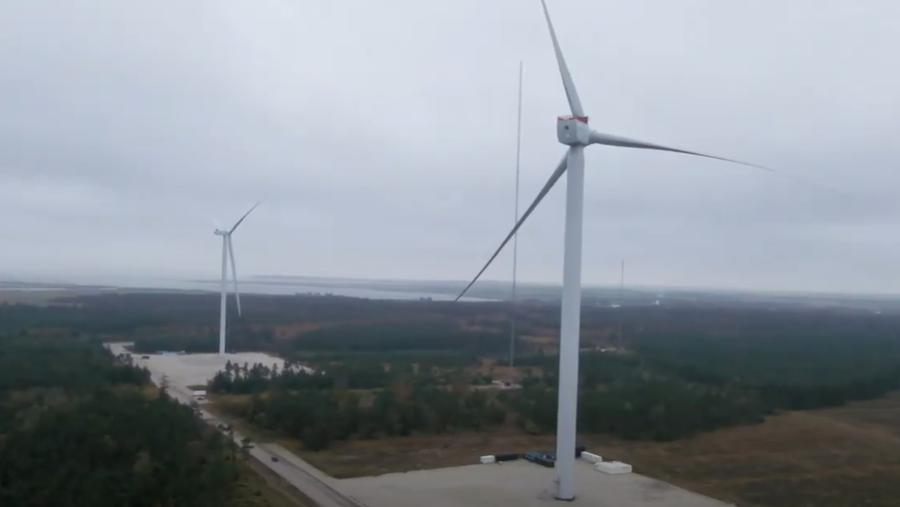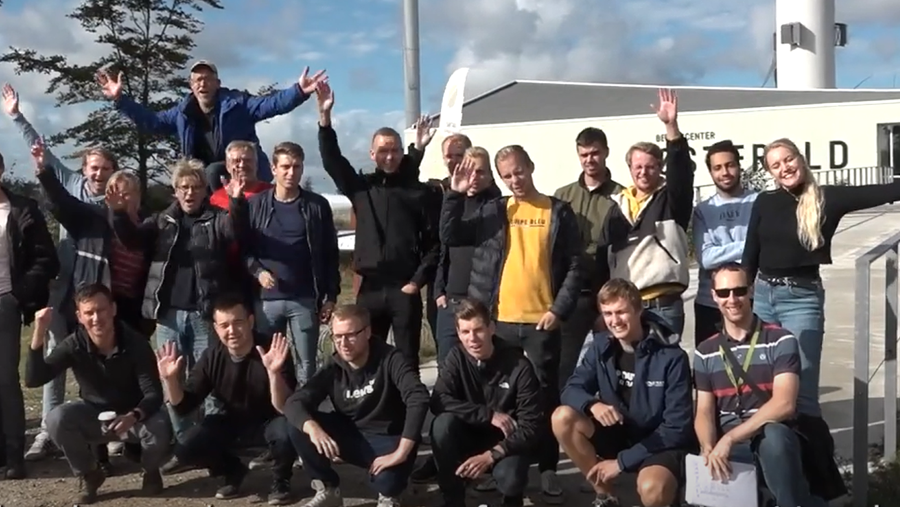 Before you can start
You can enrol in this minor if you meet the following requirements:
You are a third or fourth year student, who completed their propedeuse (first year bachelor certificate). You must be able to read, write and communicate in English (medium level).
You have affinity with onshore- and offshore wind industry and other forms of sustainable energy.
You have a hands-on and no-nonsense mentality.
You study a technical education at undergraduate level in the field of Engineering, Built Environment or Applied Sciences.
If you don't meet all the requirements, but you are enthusiastic about the minor and have technical affinity, then please contact us so we can look at the possibilities.