Dick Pouwels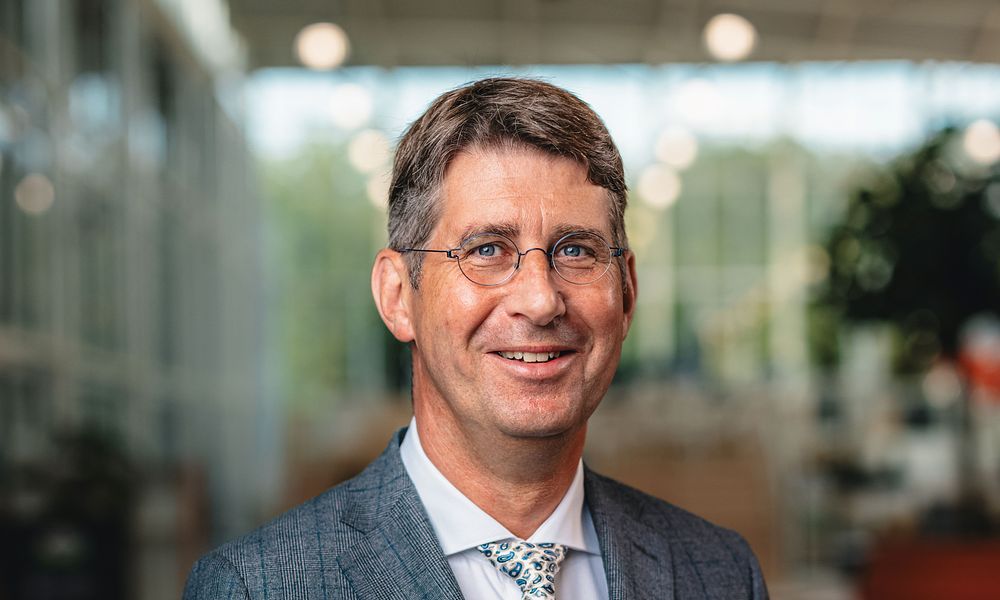 Dick Pouwels (1969) has been President of the Executive Board of Hanze University of Applied Sciences Groningen since 1 January 2021. Dick Pouwels studied Finance and Control at the University of Groningen and, among other things, was a member of the Board at Wageningen University & Research and chair of the Executive Board at HAS, a university of applied sciences with locations in Den Bosch and Venlo.
'After spending years working in management at research organisations such as RIVM and Wageningen University & Research, I became the Chair of the Executive Board of HAS University of Applied Sciences in 2011. That's where my passion for education began. What I value in particular is the role that the university plays in the personal development of young people at a crucial stage in their lives. This is of enormous value to both society and students themselves. At the same time, I consider this the strength of a university of applied sciences, connecting the inquisitive and the innovative with the development of young people – and thereby setting the world around us in motion.

'The applied research conducted by Hanze UAS is emblematic of our inquisitive and innovative character. The term 'applied' means that it is aimed at helping companies and institutions drive their innovation and developmental issues forward while also providing a research-based and innovative learning context for students through that active involvement.'
'For me, the main thing is that education and research should meet the needs of both students as well as companies and institutions. This allows Hanze UAS to ensure that young adults are able to prepare themselves effectively to take on a positive role in society and that companies and institutions are able to develop and innovate. Particularly for our students, it is unique and important that they are able to discover, at a relatively young age, that they can make a difference in the world around them, such as in relation to the energy transition, health care, poverty reduction, arts and culture and all the various types of communication that get people thinking. Seeing our alumni take on all those kinds of roles fills me with satisfaction.'
Feedback component
How satisfied are you with the information on this page?