Portfolio, motivation, cv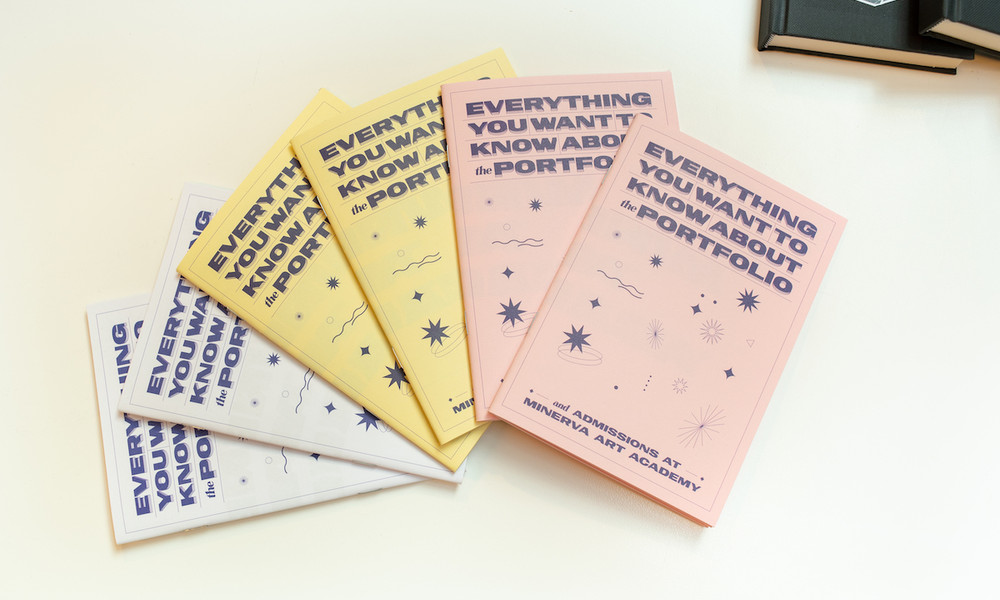 Portfolio
Note: The digital portfolio must be in PDF format and must include artwork. Just a link to a website or something similar will not be accepted. Max. 50 MB. A website-portfolio or videos may be included with a (series of) mandatory still picture(s) and a link to an online portfolio or video service, such as Vimeo or YouTube.
A portfolio is a wide and varied collection and representation of your artistic work. This could be drawings, sketches and paintings, sculptures, installations, photographs or designs in various stages, whether it is graphic design, typography, scenography or spatial design. You could include your sources of inspiration, material experiments or registrations of a performance, video, film or audio works. Writings, poetry or music might also be relevant to include, or scans from your sketchbook and photographs of an exhibition of yours. Anything that shows your current skills and ideas. And more importantly, your personality and what interests you.
We are not only interested in the final products and end results, but just as much in how you got there, in the making process. The admissions committee mainly wants to find out who you are. You can see your portfolio as a story, your story. As a guideline, the work should not be older than four years. For the portfolio there are no restrictions for visual form and content.
Motivation Letter
The purpose of the motivation letter is that you give a global picture of yourself to the admissions committee. In the motivation letter you answer the questions below. Make your answers personal, we want to get to know you, but be clear and brief. For every answer you can use max. 50 words.
Why do you want to study the Design bachelor at the Minerva Art Academy?
What is it about Minerva that makes it the right match for you?
What kind of Design and Visual Art do you like?
How do you follow the work of designers and artists that you like? (insta/ expo/ magazines/...)
What do you find interesting or important about society today?
What do you think is important or interesting about your life until now?
Is there anything else that you would like to tell us?
CV
Your 'course of life'. A detailed document highlighting your professional and academic history. Please include information like work experience, achievements and awards, scholarships or grants you have earned. Your CV should preferably list your previous/current education, relevant work experience and other relevant skills, achievements or hobbies.
Feedback component
How satisfied are you with the information on this page?