Honours Education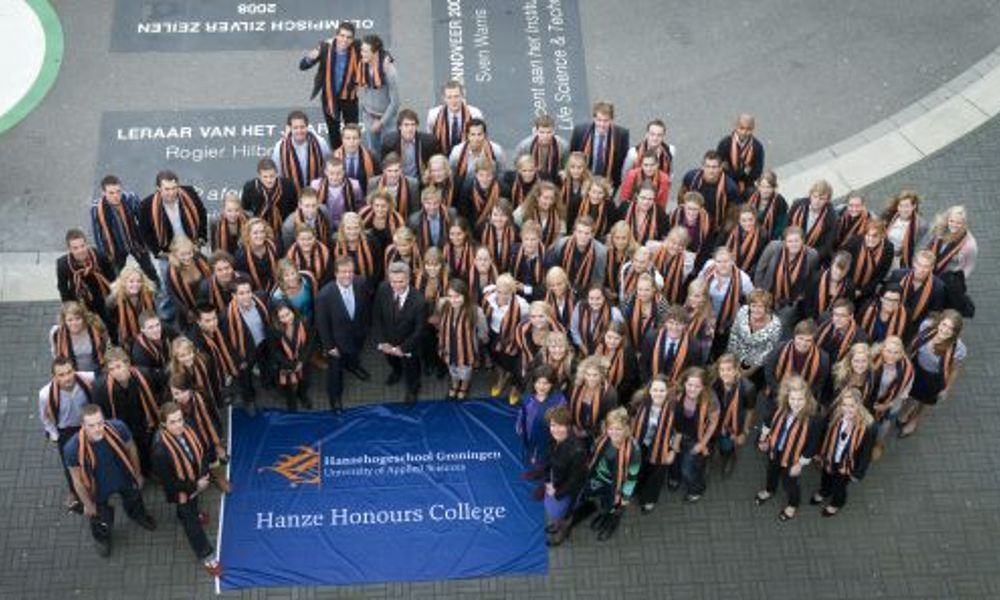 Are you enjoying your studies, but you feel you want to, can and dare do more? Then choose the Honours Talent Programme! This special route with the internationally recognised 'honours' title will help you realise your potential and prepares you optimally for a successful career.
During the Honours Talent Programme you will be challenged to develop your talent and potentional. The core of this programme consists of inspiring and complex assignments or issues, often commissioned by a company or professional organisation. You choose which issues you find interesting and what you want to delve into. The issues require creative and innovative solutions, which you will devise together with students from other programmes.
You will be able to follow stimulating lectures and will receive study assignments around the themes of the future, such as Energy, Healthy Ageing, Sustainability and Mobility.
Participating in the Honours Talent Programme also means that you have the chance to meet students from other programmes, broaden your network and try new things!
You can join the Honours Talent Programme starting from the second year of your study. From the second year until you graduate, you can earn a total of 30 extra credits for the Honours programme on top of those of your regular programme. You will receive more information about this during your first year of study.
What does the Honours Talent Programme offer?
The opportunity to work with students and teachers from other programmes
Enrichment and exploration of current topics across different disciplines of your interest
A close network of motivated students who want something extra
Cool and relevant projects and issues from the business world
Collaboration with senior level professionals in your field of interest, who act as mentors and offer research and educational opportunities
The possibility to specialise, broaden or both!
New opportunities and possibilities
A kick-start of your career with the internationally recognised title 'honours' on your diploma
Feedback component
How satisfied are you with the information on this page?