Study Supplies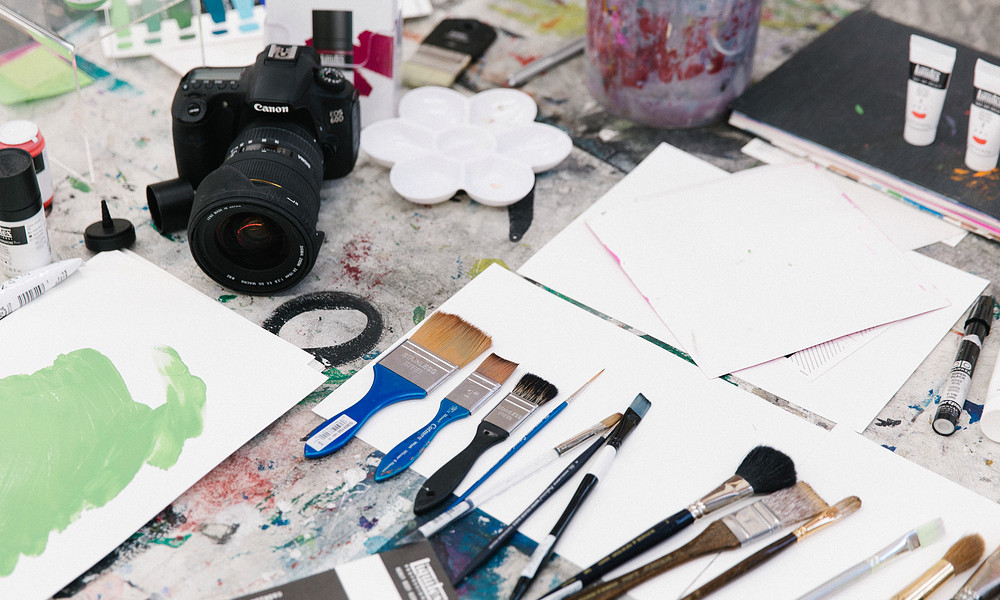 Below you can find a list of books and materials you must purchase for the first year of the bachelor of Fine Art programme as well as some that are recommended. You can also find information about purchasing a suitable laptop.
Reading list
Obligatory
Honour, Hugh & Flemming, John, 'A World History of Art', Laurence King Publishing 2009, 7the revised edition
Straten, Roelof van, 'An Introduction to Iconography'. Gordon & Breach, Reading 1994, ISBN-10: 288124601X ad ISBN-13: 978-2881246012
(also available in German: Einführung in die Ikonographie, Berlin: Dietrich Reimer Verlag, 1989)
Herschell B. Chipp, 'Theories of Modern Art', University of California Press, Berkeley, 1968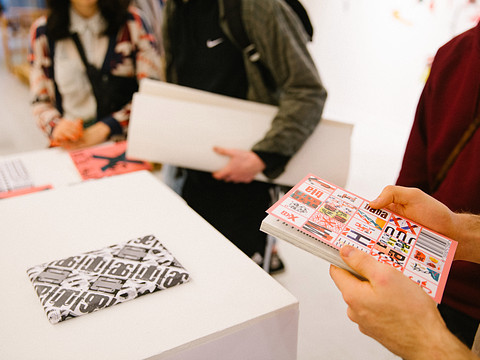 Suggested
Stiles, Kristine & Selz, Peter 'Theories and documents of Contemporary Art' A sourcebook of artists writings, University of California Press, Berkeley, 1996, ISBN: 9780520257184
List of materials
You are going to work in all domains and media. Keep in mind that in the course of the first year you have to purchase basic materials for all those different media and techniques. You will therefore be responsible for your own materials for the different classes. During the first lesson of each class you will hear what you need exactly.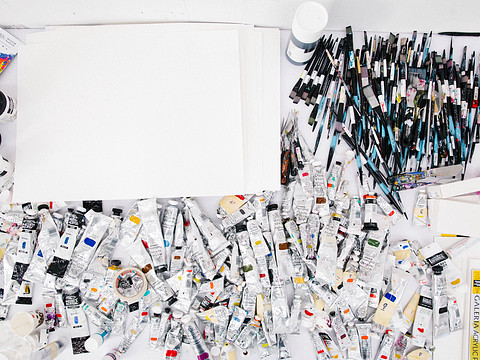 Make sure you always have a sketchbook or dummy with you and some basic drawing material like pencils and markers and a notebook and writing material. You will also need brushes, acrylic paint, charcoal, painting tape, hobby knives and of course drawing paper. All basic materials can be purchased at the Academy Shop. Materials you use in the workshops, such as wood, clay, plaster, silicone, metal, photo paper, printing inks and the like, can be purchased at the relevant workshops.
Laptop
For the Fine Art programme having your own laptop is not obligatory. But as more and more work is being done digitally, students are urged to buy a laptop. You can opt for an Apple MacBook Pro. You may prefer a Windows laptop, but it has to meet the following minimum requirements:
minimum Intel Core i5 processor,
8GB RAM memory,
500GB HDD or SDD.
Students can purchase many software packages at a greatly reduced rate. In addition to a great deal of diverse software, the surfspot website also gives a discount on Apple hardware such as the MacBook, but also on hardware of other manufacturers. It is advisable for students to wait with the purchase of software and hardware via the surfspot website until they have received log-in data for the Hanze intranet and e-mail at the beginning of the study. These log-in data allow students to register with surfspot.nl. Once they have logged in, they can surf via surfspot.nl to the online Apple store where they can receive up to 10% discount on the purchase of a MacBook and Apple software.
Every Hanze UAS student has free access to Microsoft Office 365. This includes a OneDrive account of 1Tb. This is used for online storage of your study portfolio and backup of your files.
Free download of Microsoft Office 2016 for all students via portal.office365.com. (see website Hanze.nl). You log in with the same account information as your Hanzehogeschool account.
Some applications make special demands on the system hardware such as working memory and the video card. Therefore, when purchasing a Windows laptop, students should pay extra attention to the system requirements of the applications they will be using. For personal advice and in cases of doubt, students can approach the Media workshop.
Feedback component
How satisfied are you with the information on this page?