Jesse Davids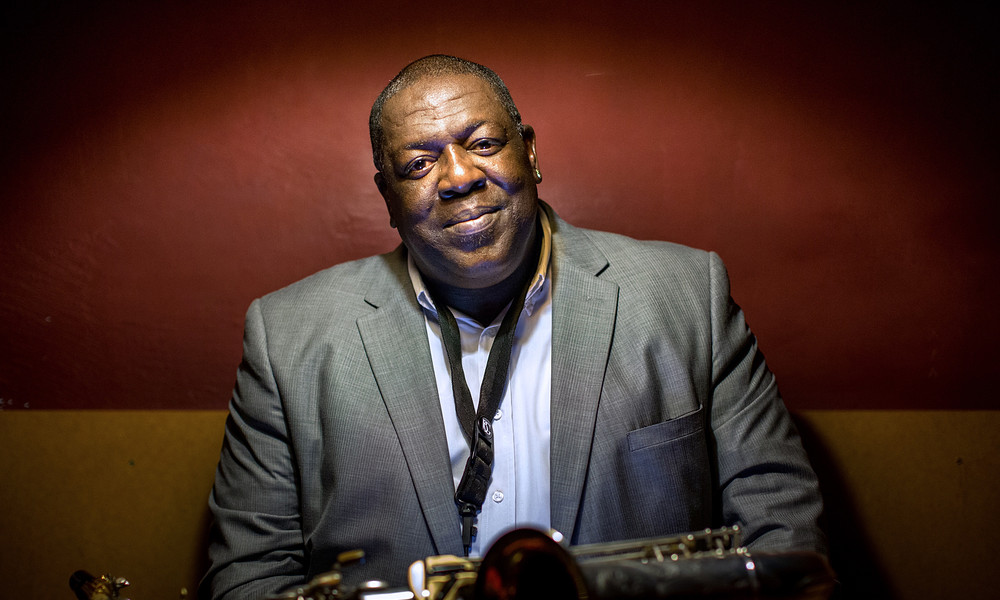 Alto saxophonist Jesse Davis is one of the top contemporary Jazz stars coming out of New Orleans, where he was born in 1965. He followed in the tradition of the Marsalis family and other Jazz musicians from the Crescent City. Not surprisingly, he studied with Ellis Marsalis at the New Orleans Centre for Creative Arts.
Jesse showed signs of musical talent at an early age: when he was eleven, his brother Roger (an accomplished tuba player) bought Jesse a saxophone and taught him how to play it. He went on to study with Ellis Marsalis, whose teachings inspired him to become a music student at Northeastern Illinois University on a full scholarship. Eventually, he transferred to William Patterson College in New Jersey and then to the New School in New York City, enrolling in their Jazz and Contemporary Music Programme. There he was a student of noted Jazz historian Ira Gitler, who says that … Jesse stood out in the crowd. Through his college years, Davis won awards as outstanding soloist at Jazz Festivals, including Notre Dame, Wichita State, New York University, Southern University and Loyola. In 1989 he won the prestigious Most Outstanding Musician award at the Down Beat Music Fest in Philadelphia.
As a sideman, Jesse gained experience with Jack McDuff, Major Holley, Cecil Payne, Illinois Jacquet, Jay McShann, Chico Hamilton, Junior Mance, Kenny Barron, Tete Montoliu, Cedar Walton, Benny Golson, Tana-Reid, The Newport All Stars, Roy Hargrove, The Marlboro Super-band, Milt Jackson, Hank Jones, Wynton Marsalis and a long list of other top Jazz Artists.
In 1993 Jesse toured Europe fronting his own quartet (featuring a then-unknown pianist by the name of Brad Mehldau). In more than 50 European appearances, the band received the best reviews from critics in Spain, France, Italy and the UK. Other European tours followed in 1994 and 1995. In July of 1996 Jesse toured Europe once again with Phil Woods, Charles McPherson and Gary Bartz, as part of the SAX MACHINE package.
Between 1994 and 1997, Jesse enjoyed a fruitful musical cooperation with his friend Nicholas Payton: Verve Records' release Gumbo nouveau (1996) features the classic tunes of New Orleans Jazz of the twenties and thirties seen from the scope of modern Jazzmen.
Jesse returned to New Orleans in 1996, after being a New York resident for almost a decade. 1996 also saw Jesse's debut as an actor, playing the role of classic alto saxophonist Earl Warren in the celebrated Robert Altman's movie Kansas City. In the Spring of 1998 Jesse toured Europe again fronting LOUISIANA BE BOP, a quartet of New-Orleans residing musicians. Jesse was part of the original JAZZ AT THE PHILHARMONIC REVISITED tour in 1999, and took also part in the 2001 and 2003 tours of this tribute to Norman Granz.
In 2004, Jesse moved to Italy, where he resides at the present moment. He has been an active part of the European Jazz scene, and toured and recorded with Alvin Queen's recently formed band.
In 2005 Jesse started writing arrangements for a new project, THE CHARLIE PARKER LEGACY BAND to perform the compositions of Charlie Parker. The band successfully toured Europe in the Summer of 2005. In August of 2005 Jesse was a special guest with Phil Woods and his string ensemble on the BIRD WITH STRINGS … AND MORE! show
In 1991 Jesse became an exclusive Concord Artist, recording for them a series of wonderful albums: Horn of passion (1991), As we speak (1992), Young at Art (1993), High standards (1994,) From within (1996), First Insight (1998) and Second Nature (2000). Jesse has also recorded for Teelark Some of my best friends are saxophone players (with Ray Brown), and Burning at the Woodhouse (1997) (with Milt Jackson) for Qwest. His last recordings so far are The Setup (2004) for Alltribe Records and Live at Smalls (2011) for Smalls-live.
Equally influenced by Charlie Parker, Cannonball Adderley and Sonny Stitt, Jesse contributes a flawless technique and a natural feeling for the blues to everyone of his performances. His music has been described as neo-bop but, as he says, … all I wanna do is play beautiful music. That he does …with a passion.
Feedback component
How satisfied are you with the information on this page?