Project week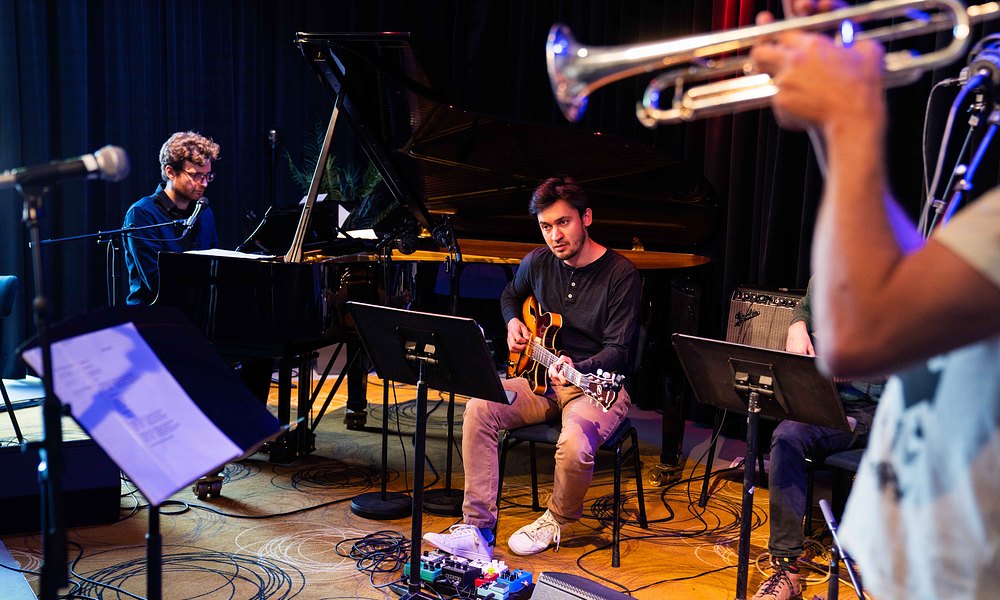 Each year there are special project weeks around a theme, instrument or genre within Jazz. All students participate, both bachelor and master students.
Workshops and masterclasses are organised with external teachers, musicians and teachers from the conservatoire. You play together with your fellow students and teachers and you work on a new composition or arrangement.
The Project Week will be concluded with a student concert in our own Jazz Club!
Feedback component
How satisfied are you with the information on this page?