Stage experience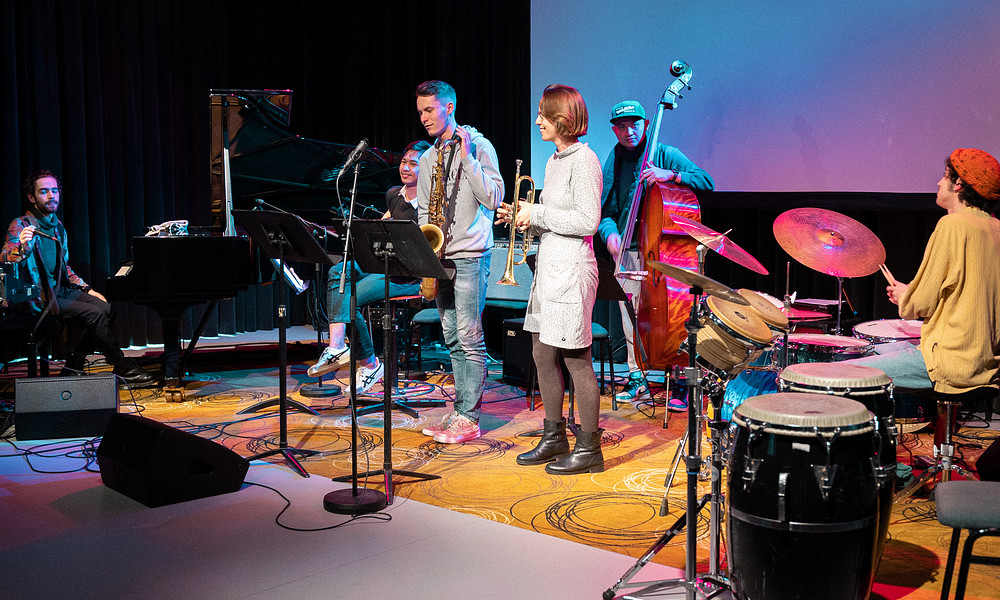 In our USA programme 'New York comes to Groningen' you develop your skills, knowledge and attitude by experiencing the creative and entrepreneurial 'New York mindset'. Thinking and experiencing what your professional career might look from the perspective of musicians from the New York jazz scene ma open up new ways of playing, creating and presenting your musical concepts.
The following topics are covered:
Improvisation in different styles and jazz-related genres
Composing and arranging
Leading and organising an ensemble
Presenting yourself and your ensemble
Technical and creative development
Historical context
Feedback component
How satisfied are you with the information on this page?