Facilities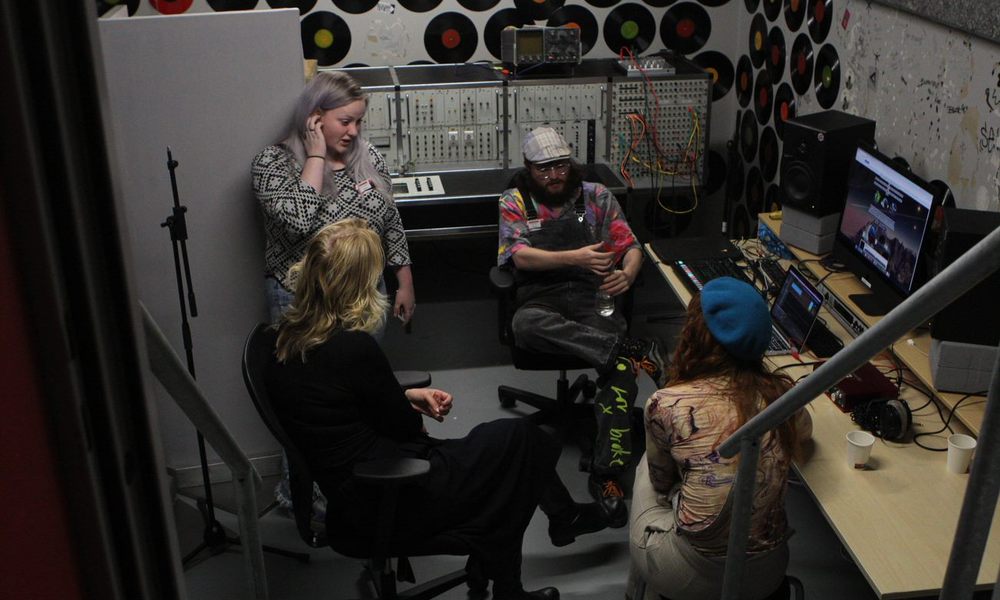 Our building in Leeuwarden, as well as the buildings of Minerva Art Academy in Groningen, have all the facilities you'll need as a student to become a creative entrepreneur.
Visit the loans desk to borrow equipment such as cameras (photo or film), tripods, microphones and instruments (guitars, drum kits, etc.). We also have multiple soundproof bunkers available for rehearsals. Furthermore, the Academy of Popular Culture offers computer facilities, a recording studio, a podcast studio and a photography studio for students to use. The Minerva Art Academy's Groningen location has various specialist workshops available for woodworking, metalworking, silk-screen printing, etching, 3D printing and laser printing, as well as digital and photography workshops. You can visit the Minerva Art Academy Shop and Media Library in Groningen to borrow books, video recordings and audio recordings, although plenty of material can also be consulted online. Last but not least, the Shop sells essentials like paper, paint, pens, pencils, dummies, etc.
Feedback component
How satisfied are you with the information on this page?