Studio's and Kitchen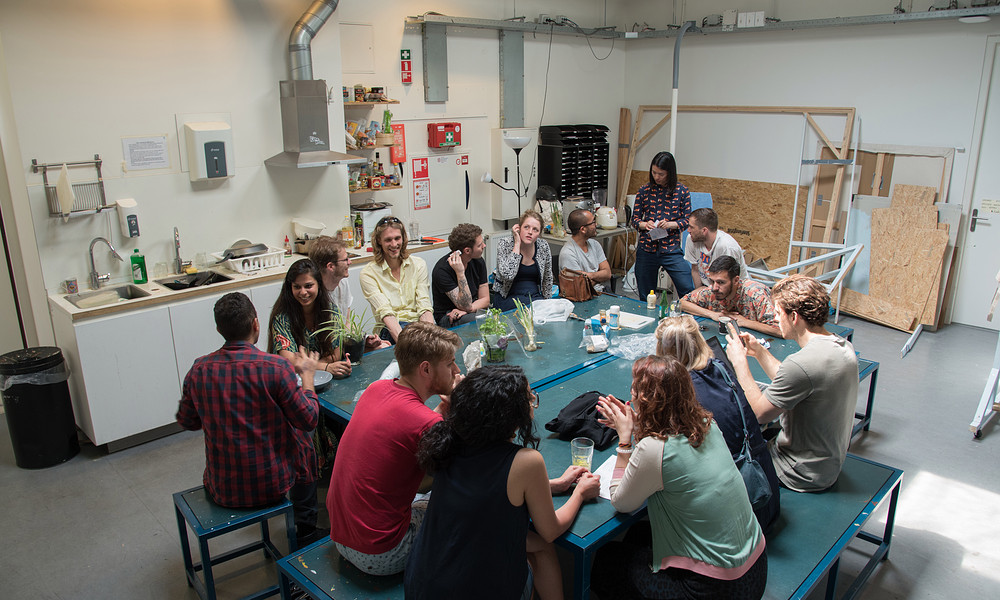 ​At Praediniussingel 59 the FMI Kitchen and some of the studios are housed. All students of FMI have access to the kitchen, and in addition, students of programmes MADtech and Painting are appointed a studio space at the start of the academic year.
Kitchen
The FMI Kitchen form the heart of our community, where students can meet and have (small) dinners.
Studios
At the begin of the new academic year, the studio division for the MADtech and Painting programmes will be announced. Depending on the type of work, students will receive an individual or shared studio/workplace, a workplace with more/less/no daylight, or a workplace near a project space.​
Feedback component
How satisfied are you with the information on this page?