Willem-Alexander Sports Centre (WA)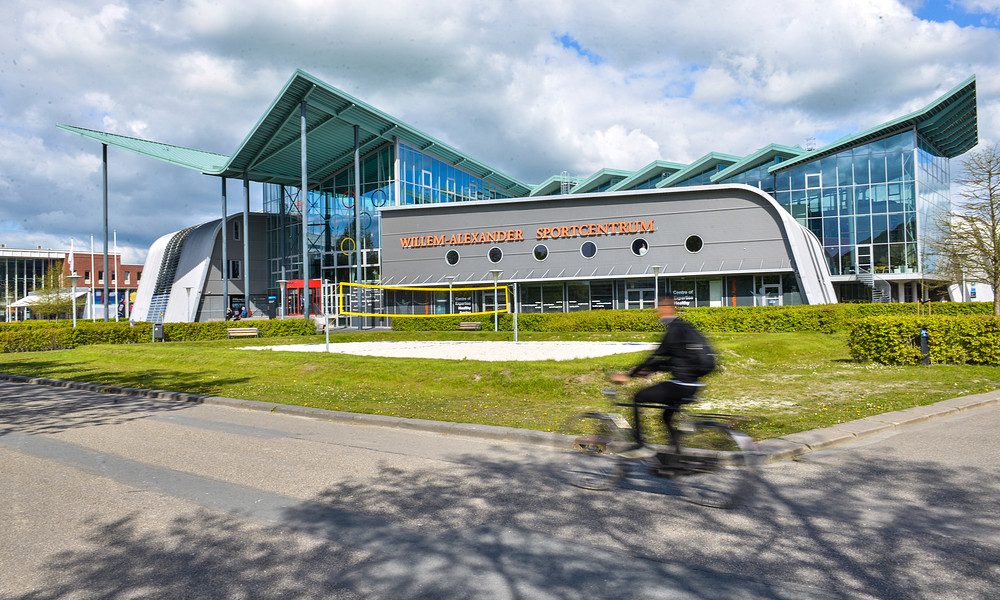 The School of Sports Studies has a brand new building with all types of sporting and teaching facilities on Campus. You can see and feel the sport throughout the building. From the study landscape, while you are studying quietly, you can watch the toiling athletes in the top sports hall, and from the canteen, you can see the swimmers doing laps. You can get started in the ultramodern sports halls, the swimming pool and the fitness rooms! The latest developments in the field of sports have been applied.
Contact information
Phone number (general): 0031 (0) 50 595 37 02
E-mail: [email protected]
Address information
School of Sports Studies
Willem-Alexander Sports Centre
Zernikeplein 17
9747 AS Groningen, The Netherlands
Feedback component
How satisfied are you with the information on this page?