Circularity at Hanze UAS takes concrete shape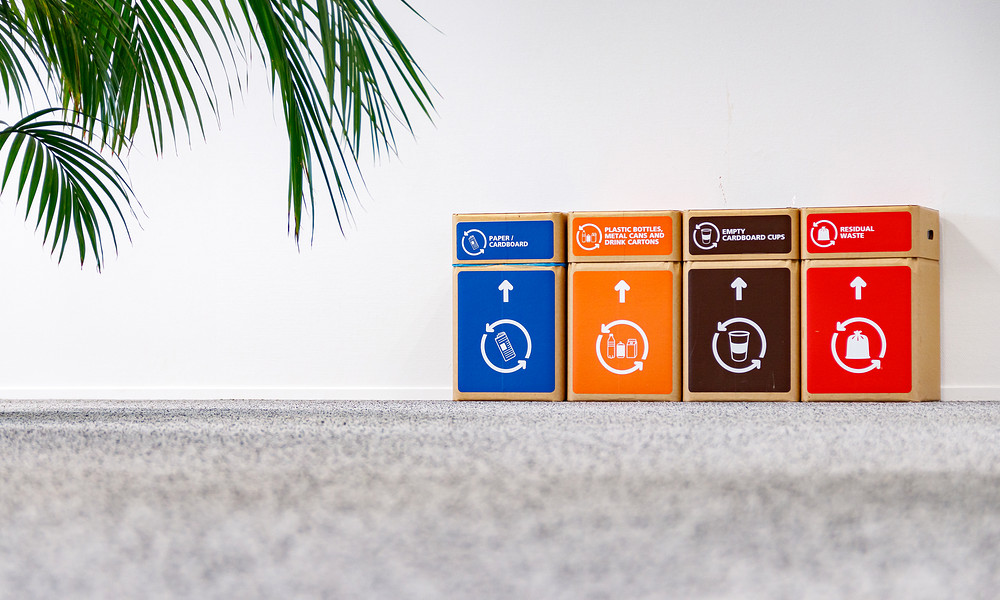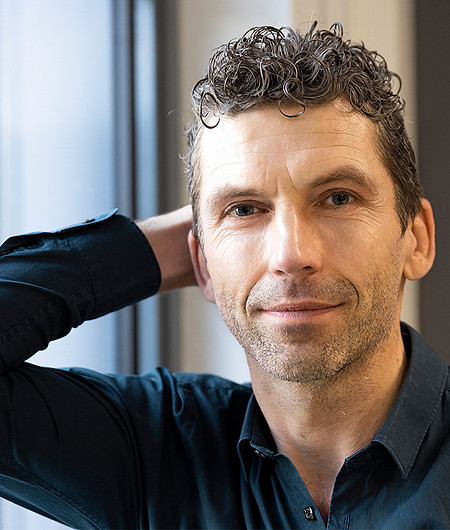 Recycling raw materials and reducing the amount of residual waste to zero. This so-called circularity takes concrete form at the Hanze in construction and renovation. Herwin Veenstra explains how.
Text/photo: Luuk Steemers

'In the field of sustainability we at Hanze UAS have been working hard for years. According to the Paris Climate Agreement, we must drastically reduce our CO2 emissions; in 2030 they must be half of what they were in 1990 and by 2050 they must be reduced by 95%. The target is to use only 70 kilowatt hours of energy per square meter per year by then; now it is almost double that. Supplier manager Herwin Veenstra has a clear picture of the present situation. 'Almost all the buildings on the Zernike Campus are already natural gas-free, we are now busy with the remaining buildings. By 2025 we should be ready.' As supplier manager, Herwin is closely involved in the climate ambitions of the Hanze. 'For example, we pay close attention when signing energy contracts. We want flexibility, so that we don't force ourselves to buy certain amounts of gas and electricity.'
Tricky
According to Herwin, circularity, the reuse of raw materials whereby you are not left with any residual waste, is a lot more difficult to achieve. More difficult than designing buildings without natural gas or achieving lower energy consumption. Circularity has much bigger implications for organizations, especially when you look at new construction and renovation. There are recyclable or recycled building materials, but they are often more expensive and more difficult to obtain at the moment.'

In recently built Hanze UAS buildings, Herwin says, circularity has hardly been taken into account. 'However, there is a lot of reuse of floor covering and furniture from demolished or renovated buildings. We constantly consult with suppliers about the repair, reupholstery and reuse of furniture; this circularity is also stipulated in the contract. This trend has been going on for several years.'
Two hundred years
The Hanzehogeschool's Integral Handbook of Building Quality includes a chapter on circularity in new construction and renovation. 'In it we have established reuse and waste reduction. All materials must be given new uses. Zero percent residual waste is the ambition for 2025'

In the vision of Hanze UAS on circularity, various building components have different life spans, for example, the shell of new buildings must last between one hundred and two hundred years. 'Until now, that was around fifty years. Furthermore, we encourage the application of used materials in buildings and interiors. We want to use demountable and reused elements as much as possible.' In the future, the circularity ambitions will already be included in the first building plans. 'They will then be further elaborated in the design phase.'

The Hanze also has plenty of plans for circularity in the area of plant maintenance. 'How can you use used and recyclable materials there? We are researching that and we are looking at how other parties and the market approach this circularity.' Herwin is pleased. 'The circularity ambitions of the Hanze are fixed. We will see the concretization of that in the coming years, I am convinced.'

From 6 to 11 February is the Week of the Circular Economy. During this week some articles on circularity can be read on this site.
Feedback component
How satisfied are you with the information on this page?