Mark Mobach elected member of Sigma Xi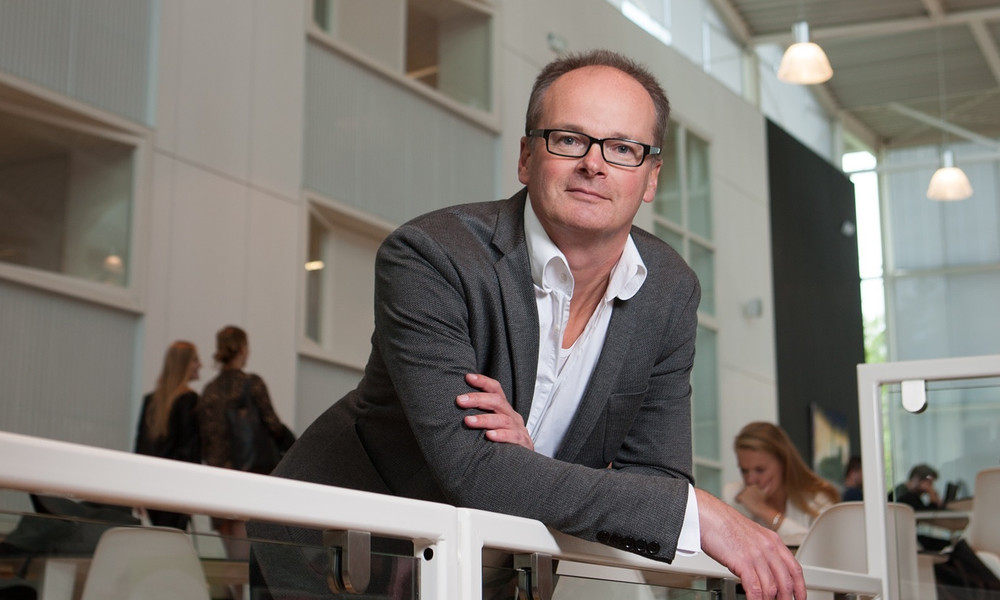 Professor of Facility Management Mark Mobach has joined the ranks of Sigma Xi, the international honorary society for scientists and engineers. "This is an important international recognition of the research achievements of the Facility Management research group and our knowledge centre," Mobach says proudly.
"I am honoured to be an elected Full Member of the Scientific Research Honor Society Sigma Xi!", says Mark Mobach, "For me the election rewards the academic achievements of my research group in Facility Management and the great work of our research centre over the past years. I am very grateful to Hanze University of Applied Sciences which has provided tremendous support for my research and to our practice and knowledge partners. It confirms that my institution has chosen a successful and clear path of multidisciplinarity and scientific crossovers, and of practice-oriented research with impact on society. This has allowed me to advance our understanding of the influence of the built environment on humans. I feel grateful to be added to an impressive line-up of researchers, past and present."
Space and organisation
Our presence in buildings is often so self-evident that we no longer seem to be aware of the spaces in which we work, live, and reside. "We are at the beginning stages of really understanding the spatial influences on organisations", states Mobach. "This is surprising since humans have built buildings for millennia. But still, questions like 'What exactly is the influence of the built environment on people and organisations?' and 'How can this influence be used for positive change?' need a lot of attention and hard-biting work." With his research group in Facility Management, he studies these questions in a quest for properties that create better buildings. The preferred approach is multidisciplinary, connecting facility management, for instance, with architecture, building engineering, interior design, real estate, social sciences and technology for a better performance of people in organisations. Mark Mobach also works together with the IFMA Foundation. Currently, the IFMA Foundation pays particular attention to the impact of Facility Management on the implementation of the Sustainable Development Goals (SDG) of the United Nations (UN) as it was recently granted a consultative status as a non-governmental organisation of UN's Economic and Social Council. By doing so, among many other topics, the health and well-being of end users in the built environment is promoted worldwide.
Sigma Xi
The Scientific Research Honor Society 'Sigma Xi' is a prestigious, non-profit international honour society for scientists and engineers. It is the oldest international association for multidisciplinary researchers and was founded at Cornell University in 1886. The society was founded to reward excellence in scientific research and to encourage a sense of companionship and cooperation among scientists in all fields. Membership is by nomination of the society and in recognition of scholarly achievements and contributions to the advancement of knowledge in the field of the nominee. More than 200 Sigma Xi members have received the Nobel Prize.
About Mark Mobach
Mark Mobach, Ph.D. is a professor in Facility Management at Hanze University of Applied Sciences Groningen, professor in Spatial Environment and User at The Hague University of Applied Sciences, and leading professor of the Hanze Research Centre for Built Environment NoorderRuimte, The Netherlands. In 2019 Mark received the prestigious Dutch Delta Prize for his research in Facility Management; in the same year the research centre he is affiliated with was rated excellent. He is programme leader of the research programme Healthy Buildings with a focus on education,
healthcare and offices. Mark is member of the Research Advisory Committee of IFMA, member of the global task force of IFMA Foundation for the United Nations which works on the FM-enabled implementation of the sustainable development goals in research and education, and holds several other positions relevant to the field.
More information about Mark Mobach
A selection of recent publications:
Feedback component
How satisfied are you with the information on this page?