After five days and one hour, Top Dutch Solar Racing finishes sixth in Adelaide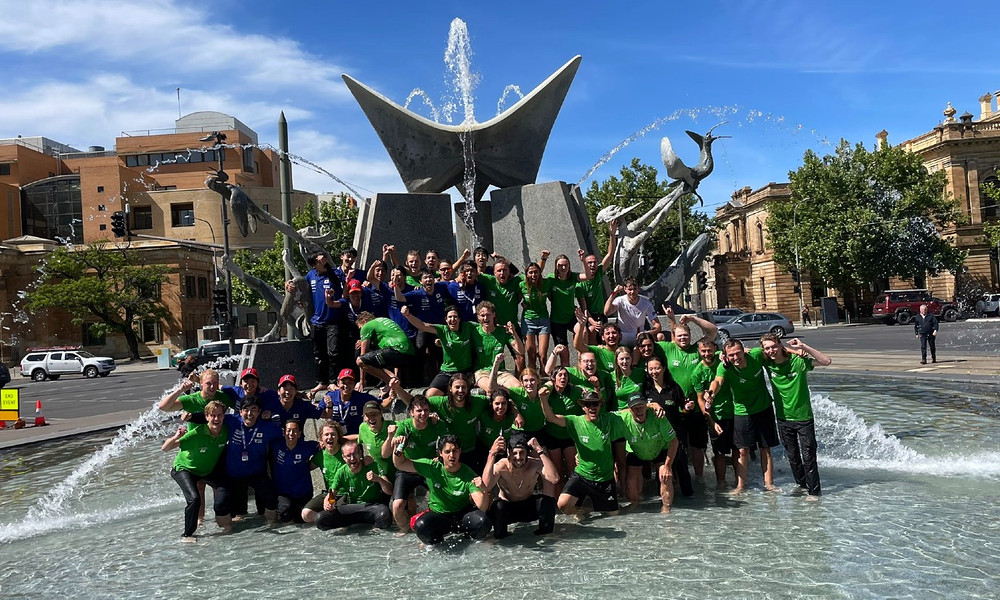 The students from the Northern Netherlands achieved sixth place in the Bridgestone World Solar Challenge. During the closing ceremony a number of special awards were presented. The Top Dutch team took home the Event Safety Award.
The jury was impressed by the safe working methods of the Northern Dutch team. Especially the way the racers carried out their roadside repairs received praise from the jury. The team is proud of their achievement. In five days and one hour the students covered the more than 3,000 kilometres from Darwin to Adelaide with their car Green Thunder, right through the Australian Outback. According to tradition, they jumped into the fountain to celebrate their achievement.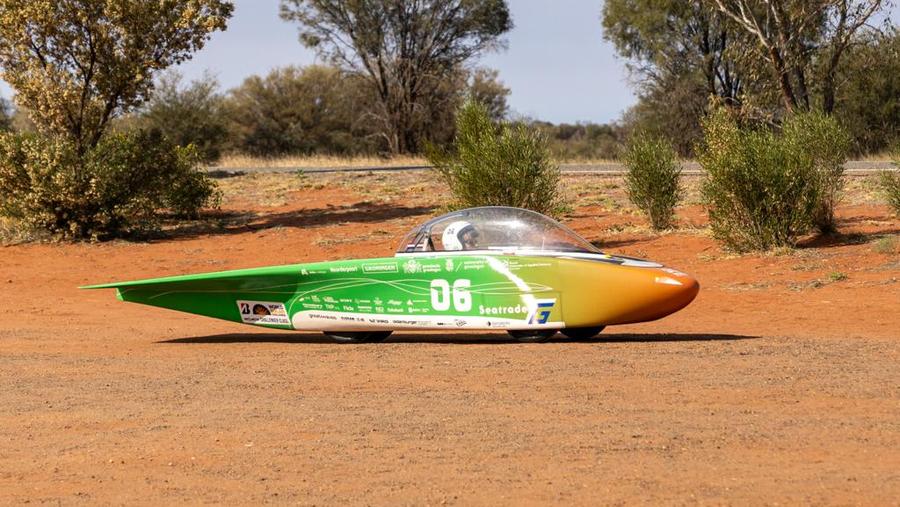 Belgium wins the race
Leuven-based Solar Team Innoptus, which was in the lead from start to finish, won the race with a time of 34 hours, 4 minutes and 41 seconds. Solar Team Twente finished 20 minutes later in second place and TU Delft's Brunel Solar Team crossed the finish line in third place.
Green future
The Bridgestone World Solar Challenge is a race for solar-powered cars across Australia's Outback. 23 student teams competed against each other from October 22 to 29. The course stretches from Darwin to Adelaide and is more than 3,000 kilometres long. The competitors started each day at 8 a.m. and stopped at 5 p.m. sharp.
Groningen's Green Thunder was accompanied by a convoy of seven cars. The race is not just about covering 3000 kilometres the fastest and competing with other teams, but principally about coming up with innovations and taking important steps towards a future with green mobility.
About Top Dutch Solar Racing
Top Dutch Solar Racing is a multidisciplinary student team consisting of mbo, hbo and wo students from different disciplines. Together they are building a solar car to compete in the international Bridgestone World Solar Challenge. The team is working together with governments, educational institutions and industry to realise the project. This time the team consists of students from Hanzehogeschool, the University of Groningen, Noorderpoort, Alfa College, NHL Stenden and Hogeschool Arnhem en Nijmegen.
Feedback component
How satisfied are you with the information on this page?