Project Service Design & User Experience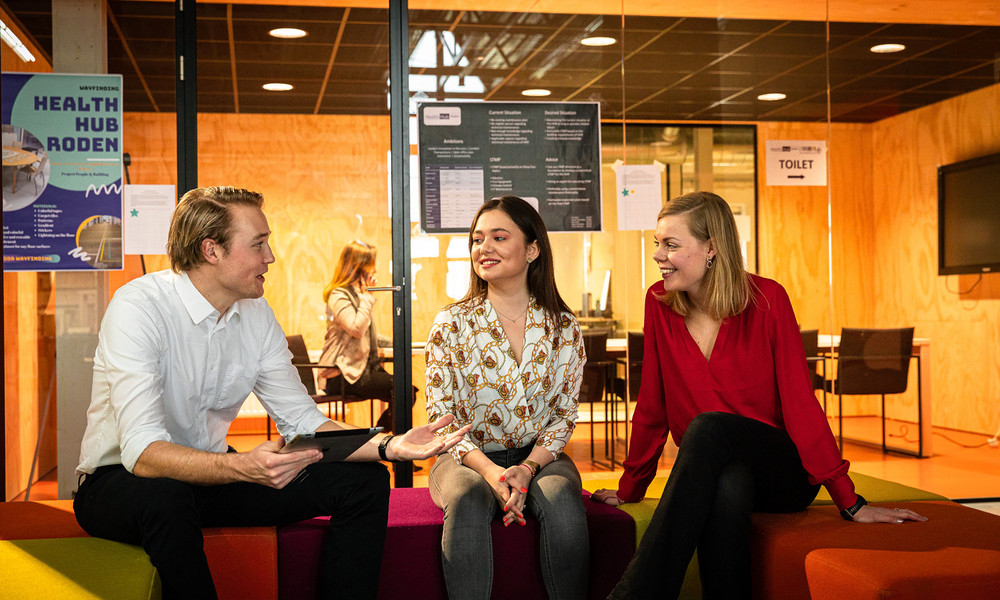 In the first semester of the programme, you will work on the Service Design & User Experience project. In a project group you will go through the complete research cycle for a simple facility issue, from defining the assignment to reporting it including recommendations, with a specific focus on hospitality and sustainability.
To carry out the project well, you will be assigned a coach and supporting classes. Each semester you will work on your personal development in the Personal Leadership course and develop the necessary skills in the Professional Skills course. Of course, you will also need a theoretical basis, which is why you will also take theory courses each semester. You can immediately apply these within the project. This way, you are actively engaged in the subject matter and it is easier to master.
The theory subjects you will take this semester are: Facility & Hospitality and Service Marketing & Service Design.
Facility & Hospitality
You will be introduced to the principles of Facility Management and Hospitality. What exactly does the field entail? From what need did the field arise and how is it shaped within organisations? You are also introduced to the methodology for conducting business research.
Service Marketing & Service Design
You are introduced to the principles of service marketing and service design. The results of exploratory business research are translated into (new) services that answer the customer's question. A link is made to the existing organisation, the delivery processes and the role of information therein. You learn to take into account the consequences for employees within the organisation.
Feedback component
How satisfied are you with the information on this page?