Project Vital Workspace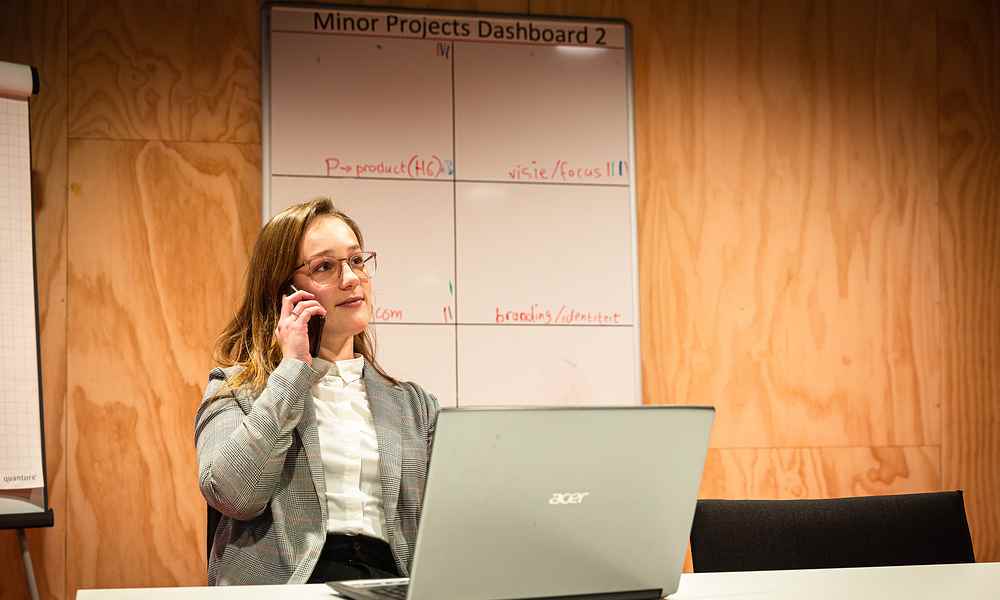 In the second semester of the programme, you will work on the Vital Workspace project. You will learn which requirements office housing must meet, taking into account the organisational, technical, financial and information technology aspects related to housing.
To carry out the project well, you will be assigned a coach and supporting subjects. Each semester you will work on your personal development in the subject Personal Leadership and develop the necessary skills in the subject Professional Skills. Of course, you will also need a theoretical basis, which is why you will also take theory courses each semester that you can immediately apply within the project you are working on. This way, you are actively engaged in the subject matter and it is easier to master.
The theory subjects you will take this semester are: Financial & Information Management and Space Management & Technology.
Financial & Information Management
This subject introduces you to basic financial overviews and the cost structure of real estate. Based on this information, you can make simple calculations within the context of office accommodation.
Space Management & Technology
Based on the needs of the organisation to be accommodated, you define the requirements for the office accommodation of this organisation. In addition, you get to know the physiological aspects that influence personal comfort in relation to the indoor climate and the function and operation of various (components of) building-related installations.
Feedback component
How satisfied are you with the information on this page?