Honours Education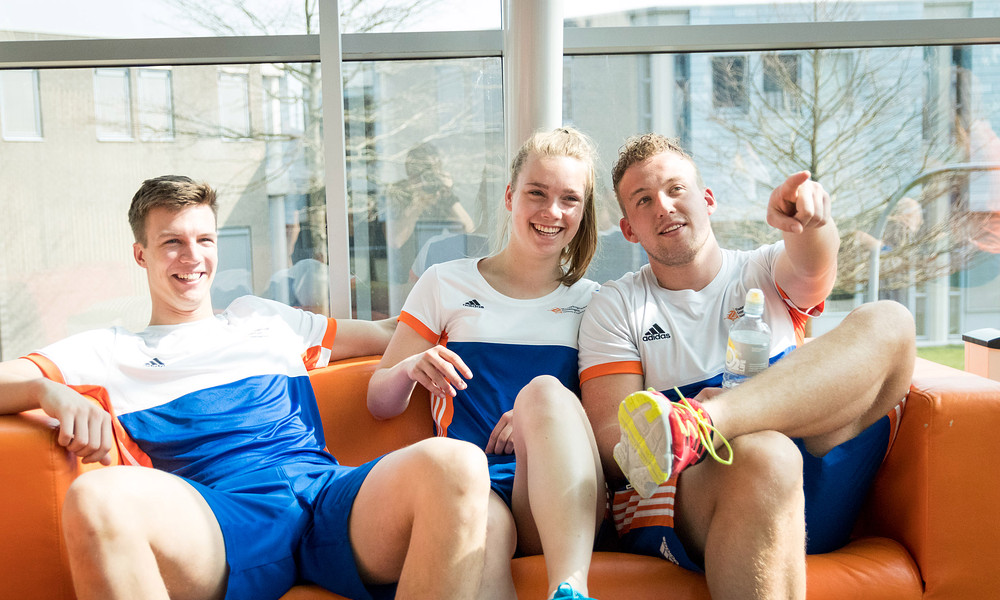 In addition to regular programmes, Hanze University of Applied Sciences also offers the Honours Talent Programme. Are you enjoying the Sport Studies programme, but do you feel like you want and can do more? Then choose one of our talent routes. The Hanze talent routes, internationally recognized as 'honours, are programmes that suit your needs and optimally prepare you for a successful career. 
Honours Talent Programme
The Honours Talent Programme runs parallel to your regular Sport Studies programme and lasts several years. You can direct the process yourself by choosing your own research topic. You will also collaborate a lot with students inside and outside the School of Sports Studies. After completing your Honours Talent Programme, you will receive a special mention on your diploma. A diploma with a gold touch! The ideal way to distinguish yourself within the professional field.
Honours Talent Programme School of Sports Studies
The Honours Talent Programme at the School of Sports Studies consists of 30 credits (EC). You can choose how you receive these credits. For instance, you can follow certain 'labs', but you can also obtain credits by participating in a variety of activities.
Labs
First, you will follow two labs at the School of Sports Studies. Once you have completed these, you can also participate in labs outside of the School. By doing so, you can work together with students from all across the Hanze University. After you completed a lab, you receive an Edubadge. Since you receive 5EC per completed lab, you can partake in 6 different labs.
At our School you participate in:
Lab 1: The value of sports
Lab 2: Move the world, using sport as a tool for positive change
Punchcard activities
During the Hanze Talent Programme, you can also participate in punchcard activities, for example, guest lectures, masterclasses, workshops, excursions, debates, etc. After each activity, you can collect a stamp or a punch. You can choose which activities you take part in and after completion, these can be converted into 5 EC.
Feedback component
How satisfied are you with the information on this page?