Research themes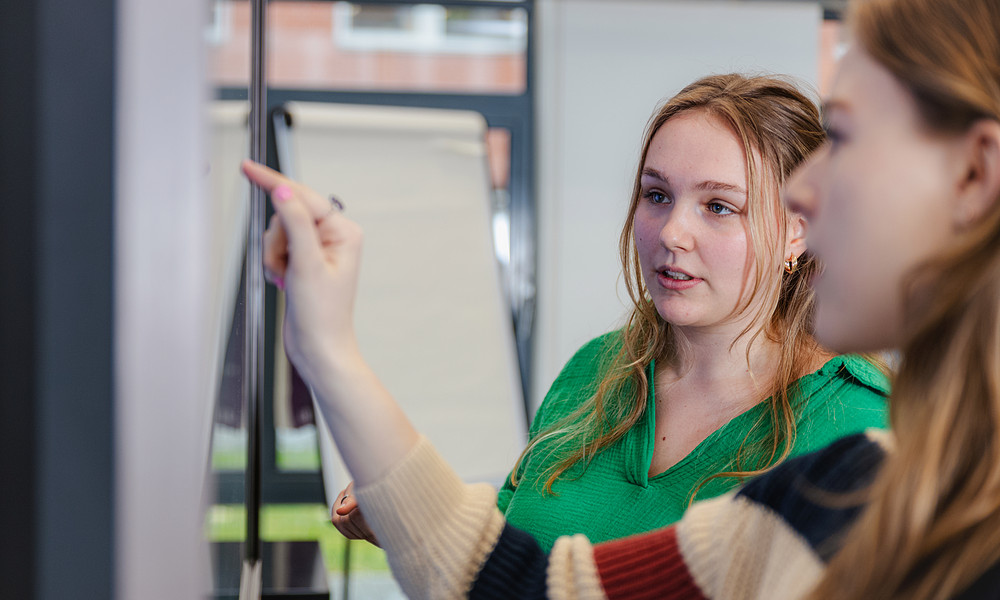 The research field within the Centre of Expertise Entrepreneurship focuses on themes that are important for the Northern Netherlands.
Research themes
The Centre of Expertise Entrepreneurship's research focuses on a number of themes that link to the Northern Innovation Agenda (NIA):
Entrepreneurship
Digitalisation
Internationalisation
Human Capital
Regional Innovation
The economy is changing ever faster, influenced by technological development (Digitalisation theme), changes in the labour market (Human Capital theme) and globalisation (Internationalisation theme). As a result, companies face complex issues on all three themes. Moreover, they face the challenge of addressing these themes simultaneously and coherently.
To this end, the Centre of Expertise Entrepreneurship helps companies with multidisciplinary practice-oriented research, which is increasingly shaped within two Living Labs (IWPs): Krachtig MKB and the Digital Society Hub. Within the Living Labs, professorships, schools, SMEs and other stakeholders (such as employer organisations and governments) work together on innovation. This encourages connections between education, research, professional practice and governments. By setting up and continuously improving and expanding these networks, the Centre of Expertise Entrepreneurship contributes to the theme of Regional Innovation.
The Entrepreneurship theme contributes to developing entrepreneurial talent and stimulating young entrepreneurship.
Feedback component
How satisfied are you with the information on this page?