Hanze impact magazine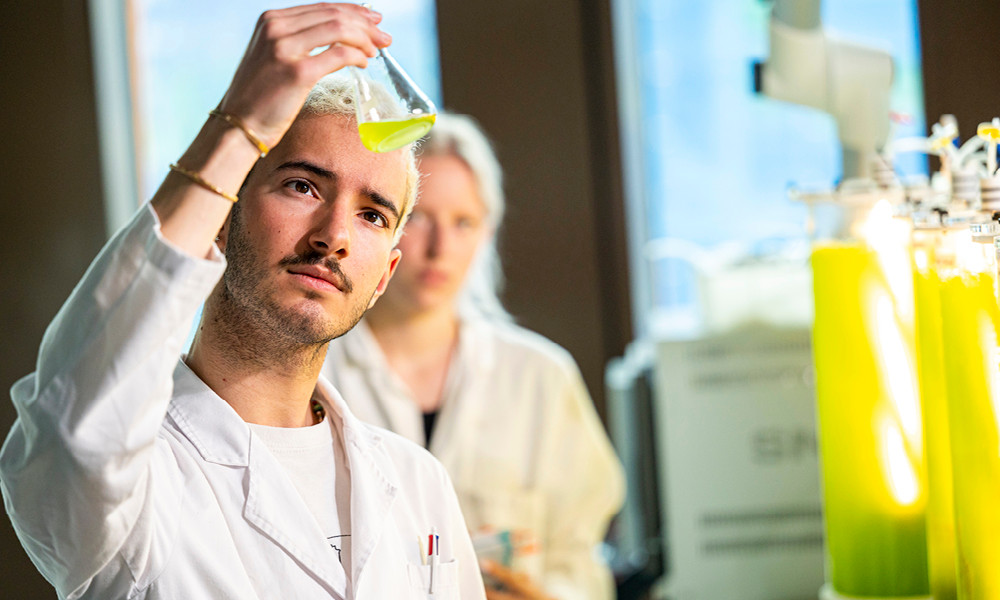 Share your talent. Move the world. That is the motto Hanze University of Applied Sciences, Groningen lives by. It means we do everything we can to make our world a little more beautiful every day. More than ever, the world of tomorrow starts with sharing each other's knowledge and insights. Through Hanze Impact Magazine we want to make that connection.
#7: The art of seeing things from a different perspective: I see, I see
In 2014 Minera Art Academy students were assigned to portrait ten patients with dementia. This "I see, I see" project led to some unexpected insights. The most important in a nutshell? Both artists and healthcare professionals can learn from one another in how they perceive and approach the world around them.

In this article we talk with the initiators of bringing these two disciplines together, Anke Coumans and visual artist, Herman van Hoogdalen. The "I see, I see" project was the start of various new insights, research projects, a book, and a growing collaboration between the healthcare, education and art industries.
#7: Innovations in healthcare: building on human capital for the future of healthcare
New technology, smarter systems, data and algorithms will have a huge impact on the future healthcare landscape. In this article Hendrik Erenstein and Daan Tuinstra share their perspectives on the role that new technologies as VR, XR, and AI can play and how to intertwine these innovations in healthcare. Technically there are many opportunities, but the challenge lies in having the healthcare professional and patient being able to adopt these technical innovations.
#7: Improving the quality of life and livability in neighborhoods
Neighbors as co-researchers and innovators: doing research together as opposed to a top-down or bottom-up approach. In this article Nikki Jepkema and Hiska Ubels talk about new research techniques, such as Citizen Science, that help bridge the gap between residents and policy makers. Ideal for neighborhoods or towns where there is a lot of poverty, opportunity inequality and where the life expectancy rates are low.
Feedback component
How satisfied are you with the information on this page?