Transport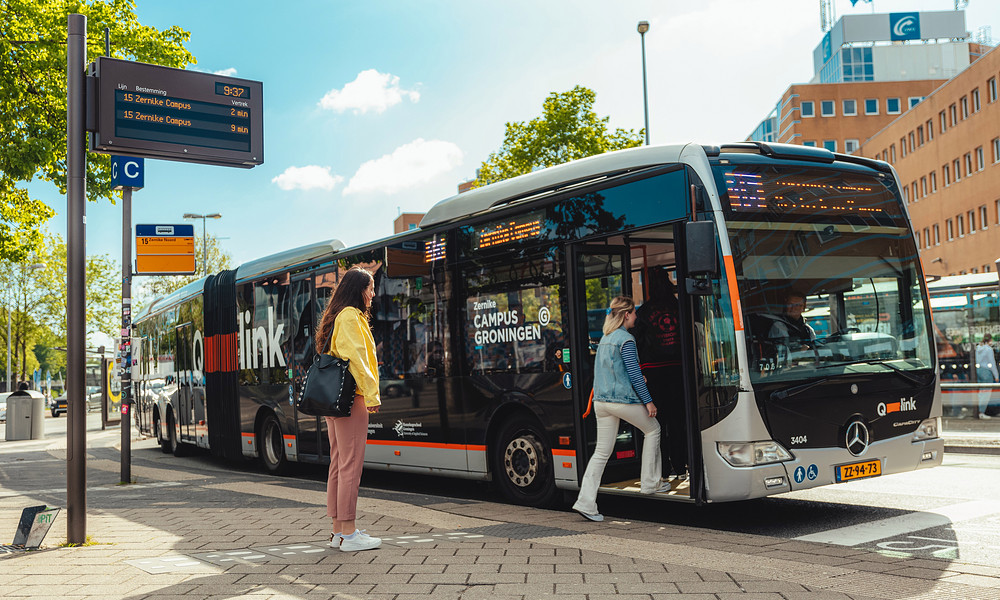 Do you think you can find your own way from the airport to Groningen or would you prefer someone to come and collect you? It's up to you! What is the best way to travel within Groningen and the Netherlands? You can find some of your options below.
Getting around
You can buy a single bus or train ticket, but the most common way to pay for public transport is by using an OV-chipkaart (OV-chip card). Check out Study in NL for more information about public transport in the Netherlands.
Tripkey Mobility Card
Hanze University of Applied Sciences and Student Mobility have arranged a special public transport card with a discount for international students. This customized mobility card has been created specifically for international students and is called the Tripkey Mobility Card. This card can be reserved prior to your arrival in Groningen.
Getting to campus by public transport
The easiest way to figure out how to get to campus by public transport, is by downloading the '9292' app on your smartphone.
Pick-up Service
Hanze UAS offers a free pick-up service for those who would rather get some guidance when travelling from the airport to Groningen. A Hanze student will pick you up from the airport and take you to your destination by train. There are a couple of things you need to know before applying:
For the second semester the pick-up service is available from the 16th of January 2024 until the 13th of February 2024.
For the first semester the pick-up service is available during the entire summer until the 4th of September 2024.
Upon request pick-ups at other dates may be arranged.
We can pick you up between 9 a.m. and 9 p.m. If you arrive before this time, we ask you to wait until 9 a.m. If you arrive after 9 p.m. you can decide to travel to Groningen by yourself, or you can book a place for the night and get picked up the next morning.
Book the pick-up service at least seven days before you arrive in the Netherlands. We would prefer you to book it even earlier, as soon as you know when you will arrive. If you do not book the pick-up service seven days before your arrival date, we cannot guarantee that we will be able to arrange the pick-up service for you.
The pick-up service is free, but you need to pay for your own travel costs, such as your train or bus tickets. When your pick-up request has been processed, you will receive the contact details from the person who will help you to travel to Groningen. This person will reach out to you to make sure everything will run smoothly. When you apply for a pick-up, tell us whether you will be arriving by yourself or together with other students. Make sure to fill in the details of your travel companion(s).
A student will be waiting for you upon arrival at either Amsterdam Airport Schiphol, Rotterdam/The Hague Airport, Groningen Airport Eelde, or Groningen train station.
Click to apply for the Hanze pick-up service.
Feedback component
How satisfied are you with the information on this page?