Workshop Electrical and Electronic Engineering, Van Doorenveste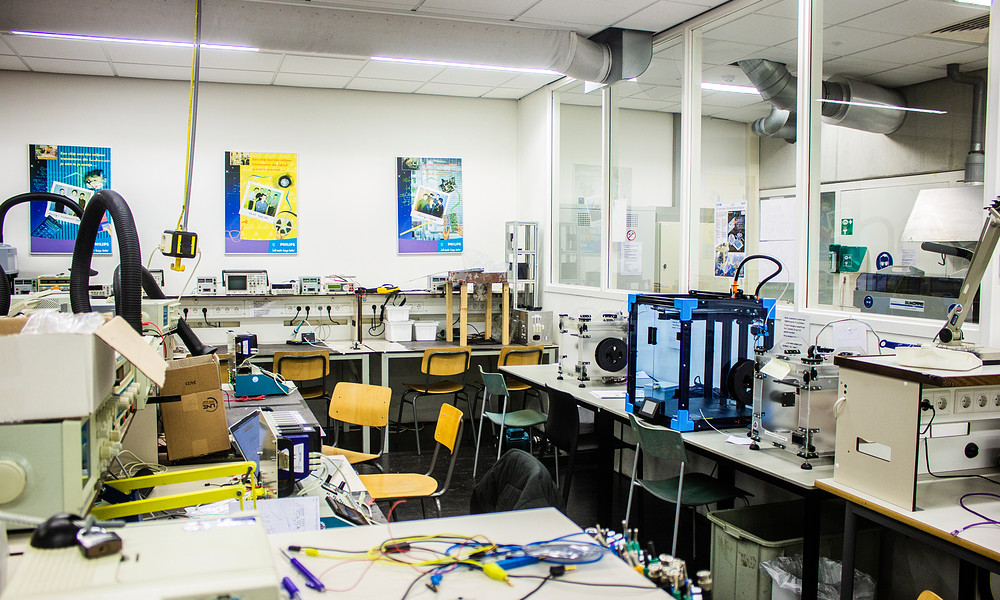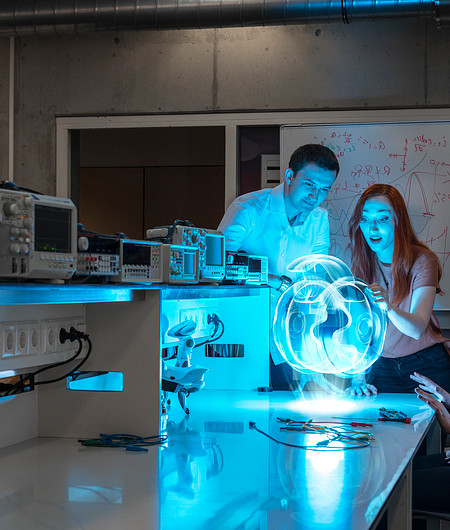 During your lectures, you design projects, which you then want to develop and test. You do this in the various Electrical Engineering workshops. This way, you not only learn in theory how to make something, but you can also put it into practice. The workshops are equipped with everything you need for your school projects. Would you like to tinker with something for yourself? Then visit the Makerspace!
Electrical engineering workshops
Electrical engineering has workshops in the D-corridor. These workshops are equipped with measuring and control equipment, soldering irons and one 3D printer, among other things. You can use this equipment to etch printed circuit boards, for example. So you have everything at hand to make your own product.
In the workshops, you can also see other students' projects. There is of course something different every time, but a miniature lift or model bridges (that really open and close) are not unthinkable. Larger projects are also made in these workshops. How about a solar panel that moves with the sun? Or lettuce grown indoors? By combining different techniques and working together, a lot is possible.
The workshops are open from 9 a.m. to 5 p.m. on weekdays.
Safety first
Safety is important in Electrical Engineering workshops. To help and support you, SCC certified instructors are always present in every workshop. In addition, personal protective equipment is compulsory and therefore available in every workshop. Think for example of safety glasses, gloves and hearing protection.
You have the opportunity to obtain your SCC certificate yourself at Hanzehogeschool. SCC stands for Safety Certificate for Contractors (SCC). By obtaining this certificate, you demonstrate your basic knowledge of safe and healthy working. In many technical companies, such a certificate is compulsory, so it may be useful to get it now.
Feedback component
How satisfied are you with the information on this page?