Workshop Mechanical Engineering, Van Doorenveste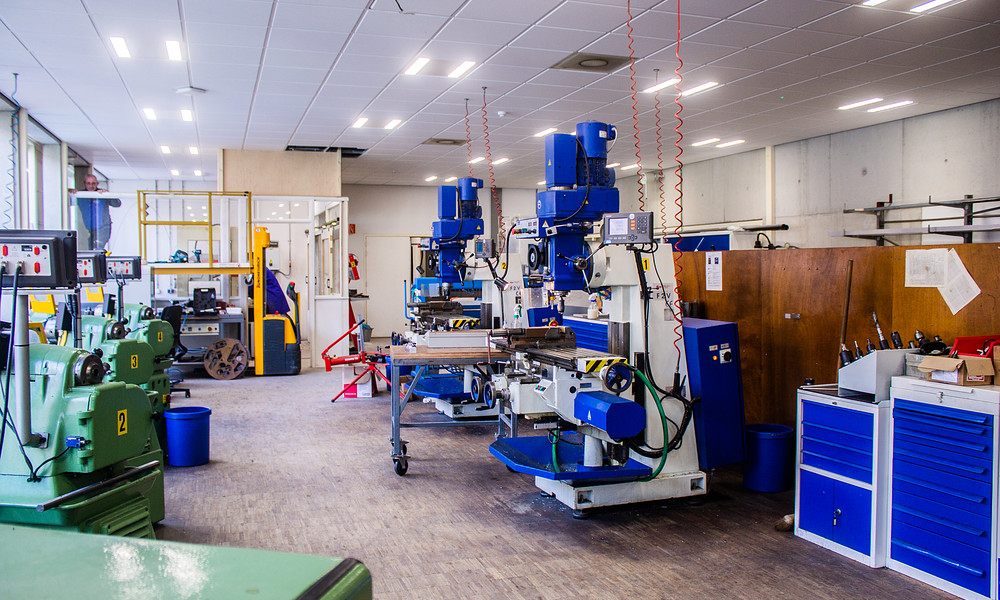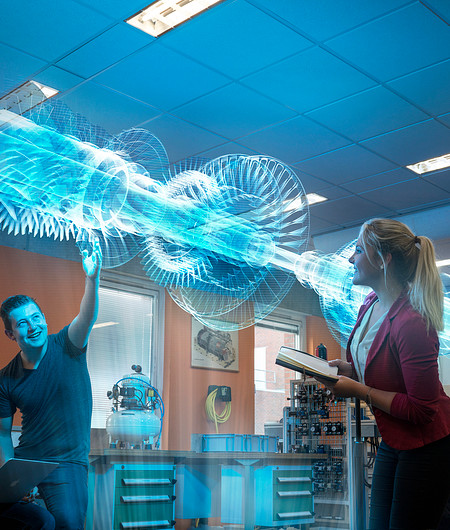 As a mechanical engineering student, you can often be found in the workshop. Here you carry out projects you designed in class. All the tools you need to do this are available in the various mechanical engineering workshops. You will learn new skills during the lectures and outside the lectures you can work on projects for your studies. To work on personal projects, there is the Makerspace! Here you can work to your heart's content on anything related or unrelated to your studies.
Mechanical engineering workshops
Mechanical Engineering has three workshops you can use. In these workshops, everything is ready for you to make your own product. There are lathes, milling machines and a cutting machine. Moreover, you can use a real water jet cutter. This powerful machine cuts through steel and aluminium sheets, for example. You can also weld in different ways in this workshop, such as Stick welding or MIG welding.
One of the workshops is equipped with an electron microscope. This allows you to see exactly what different materials are made of. Or crawl behind the tensile testing machine, to test how far you can stretch steel before it snaps. You use all these machines both during lectures and during the time you work on your project yourself.
With the help of these workshops, all sorts of products are made. A solar panel that moves with the sun? Made right here! Growing lettuce indoors? That also happened in one of the workshops.
The workshops are open from 9 a.m. to 5 p.m. during weekdays.
Safety
Safety comes first in the mechanical engineering workshops. SCC certified instructors are present in each workshop. They are available for questions or can support you with your project. Personal protective equipment such as safety glasses, gloves and hearing protection are compulsory and available in every workshop.
At Hanzehogeschool, you also have the opportunity to obtain your own SCC certificate. SCC stands for Safety Certificate for Contractors (SCC). This certificate demonstrates your basic knowledge of safe and healthy working. Having a SCC certificate is mandatory for many technical employers.
Feedback component
How satisfied are you with the information on this page?