Workshop Sensor Technology, TechHub Assen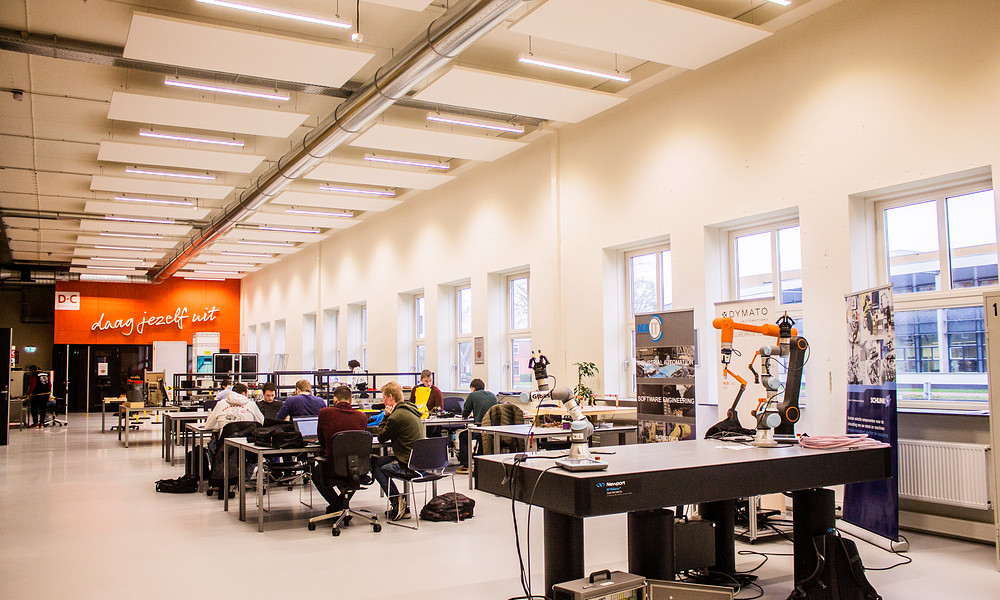 As a Sensor Technology or Smart Systems Engineering student you can often be found in the workshop in TechHub Assen. Here we have all facilities and high-end technologies you need to finish your project. During the lessons you come here to learn new skills and in your own time you can work on (personal) projects. Need help? No problem at all! There is always someone you can go to with questions and who can help you with your work.
Feedback component
How satisfied are you with the information on this page?