Hanze Makerspace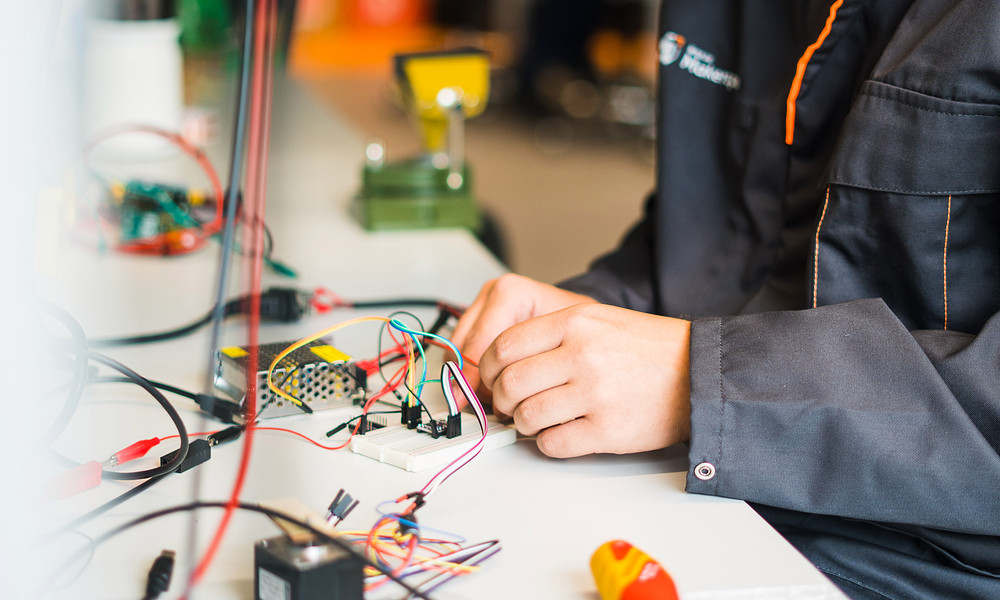 The Hanze Makerspace (HMS) is for all students and employees of the Hanze University of Applied Sciences! A creative and informal educational workplace where everything related to making something comes together.
You can imagine the Makerspace as an extra creative workplace that is open to you where you can see a lot of different techniques coming together. You can find materials, tools and machines for both novice tinkerers and advanced builders. Everything is possible: from embroidery to metalworking and from videography to Virtual Reality. Handicraft tools, design software, craft materials and large stocks of metal, wood, plastic, foam, cardboard, etc. can all be found here for all levels of builders: from complete beginner to experienced engineer.
Of course, just the tools and raw materials are not enough, so we have also gathered a large team of enthusiastic and experienced builders whose only mission is to help you get to know everything there is to try at the Hanze Makerspace. The team is composed of members of all four technical schools (IFE, LST, SCMI, SIEN), is very broad and happy to share their knowledge with you. Do you have a question that we can't answer? Then we will look for the answer together by experimenting or finding someone who can help you with your specific question.
The Hanze Makerspace is open to all students and employees of the Hanze University of Applied Sciences and will be open all day from 26 September (Mon-Thu 09:00-21:00, Fri 09:00-17:00). All projects are welcome, but we assume you are responsible in making good use of materials and tools and show a willingness to collaborate with Hanze students and colleagues from across the university. Educational projects have priority, but your own projects are also more than welcome. If you learn something from it and we have been able to help you do that, then we are happy.
Feedback component
How satisfied are you with the information on this page?