Makerspace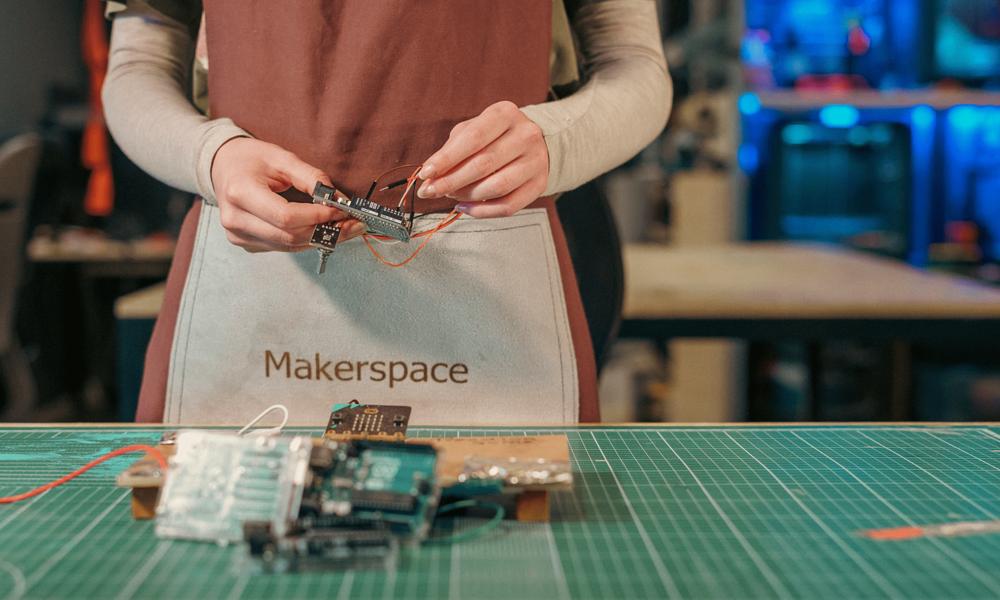 For students in creative technologies, a purely digital workspace is not enough. At the CT Makerspace they are given the opportunity to explore and create outside of the virtual world.
3D printing, laser cutting, or good-old prototyping with paper or cardboard – if you want to make something tangible, this is the place to be. The Makerspace promotes creative technical answers to any questions the student might have. Using a multitude of practical and technological solutions, students can design and make tangible exponents of their digital ideas. The Makerspace is open for creative technology students (CMD, CMGT) every afternoon, and offers an informal, collaborative environment for those who want to create.
Feedback component
How satisfied are you with the information on this page?