Mediadesk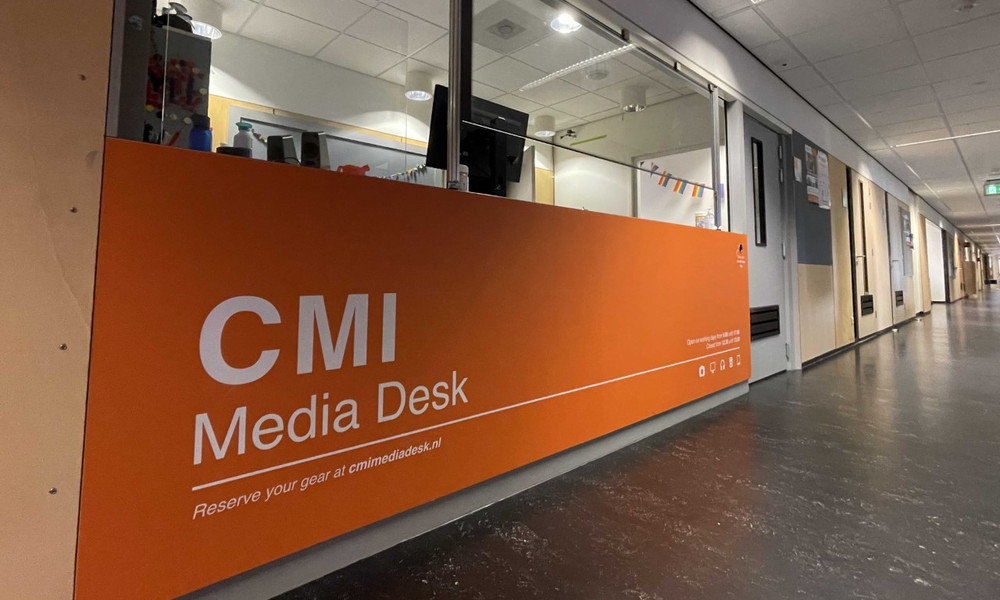 Your laptop was quite a big investment already, so we perfectly understand that you might not have a photo camera or film camera as well. Let alone one with a gimbal (Google that) to steadily make a walking shot. No worries though, that's where the CMI Mediadesk comes in! There you can borrow the gear that you need for your assignments for free.
Depending on what year you are in, you can progressively use more advanced gear. You start with a relatively simple Canon DSLR for your first steps in photography and film. If you decide to work on your own talk show in year two or your own documentary during our minor Medialism in year three, then you will learn to work with Blackmagic and Sony cameras and professional audio equipment to record high-quality audio and video. And if the weather is good, we will even give you a drone flying lesson.
If you're searching for a place to do a photo shoot or live stream, then you can make a reservation for the film studio and use the black, white or green screen and different kinds of lamps to light your scene.
Do you need music, sound effects or stock footage? We have an artlist.io and artgrid.io subscription for that. he Mediadesk can send you the items that you requested.
Would you like to borrow something? Make a reservation for a maximum of three days in a row on cmimediadesk.nl. There you can also browse through the catalogue before you make a choice.
Feedback component
How satisfied are you with the information on this page?