Medialab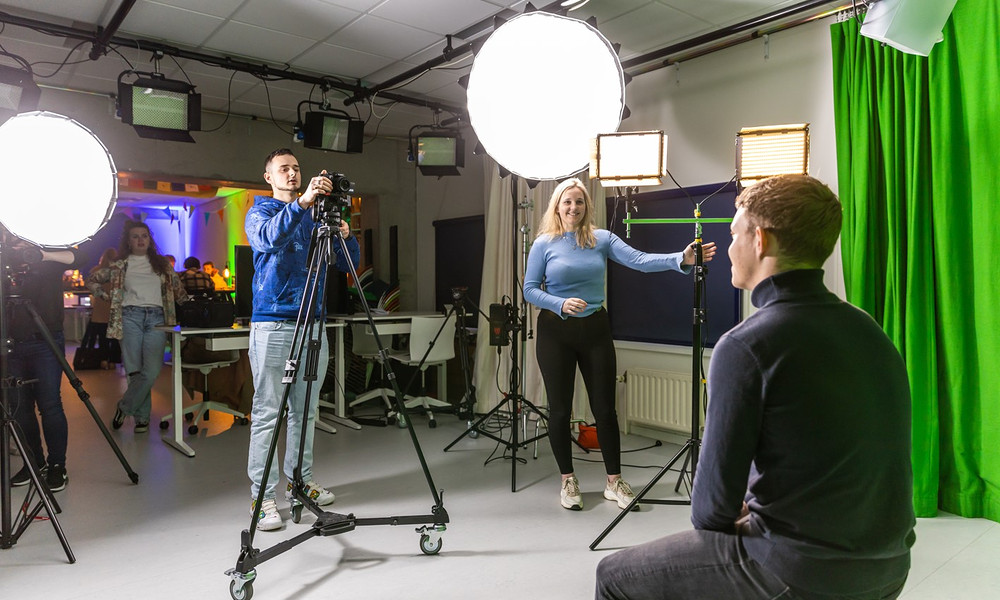 As the beating heart of the studies International Communication and Communicatie, our Medialab is the place to be when you want to get creative and learn everything about graphic design, photography, film and animation. You can make use of the Film Studio, Edit Studios and Sound Studio for which we are continually investing in new hardware so we can teach you new techniques and enhance your possibilities for filmmaking and live streaming.
The assignments that you will be working on will closely represent the real-life tasks that you will get when working in the creative field after you graduate. How about working on your own talk show with your team, for which you will do the entire production from concept to live stream in the film studio? What about developing a corporate design for your virtual communication agency? An animation or infographic in which you visually explain a complex topic? A photo series for a real client? Or maybe you would like to start your own podcast? Everything is possible and happening at International Communication.
If you're in year three, you can participate in our popular minor Medialism. There you can work on your own documentary or fictional movie for a whole semester together with Dutch and other international students. You will be assigned a studio in which you can lock yourself up to work on your movie, using one of the fast PCs or Macs that are up to the task. Do you need a voice over or precise color correction? Just enter the Sound Studio where you will find high quality audio equipment and Blackmagic hardware for you to use.
All in all we'd really like the Medialab to be a playground where you feel at home, where you can be free to experiment and work on your assignments. Feel free to come in and take a seat! Usually one of us will also be present to help you when needed. And do you create something nice? Then we'll put it on our Walls of Fame. Feel free to add your own creations or send us self-made videos that you're proud of. Then we'll present them on the screens in the lab. This way we create something beautiful together!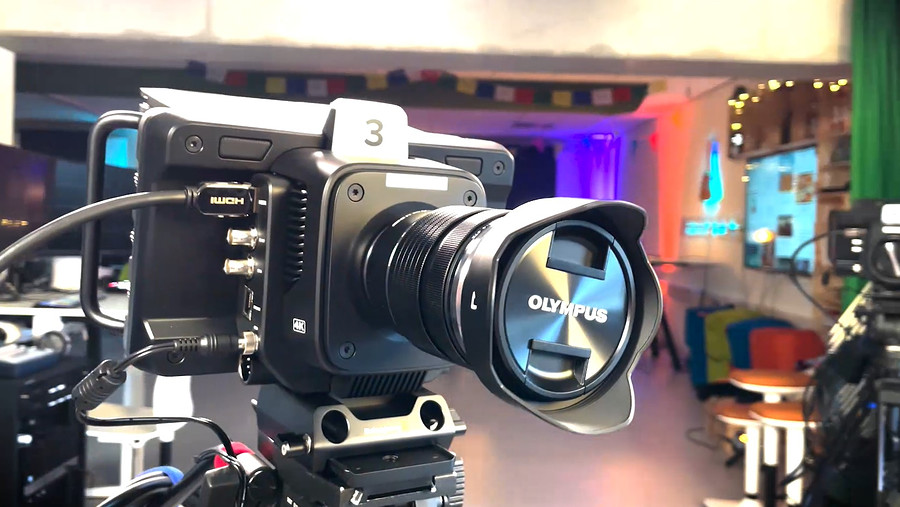 Feedback component
How satisfied are you with the information on this page?