Student association Fysiek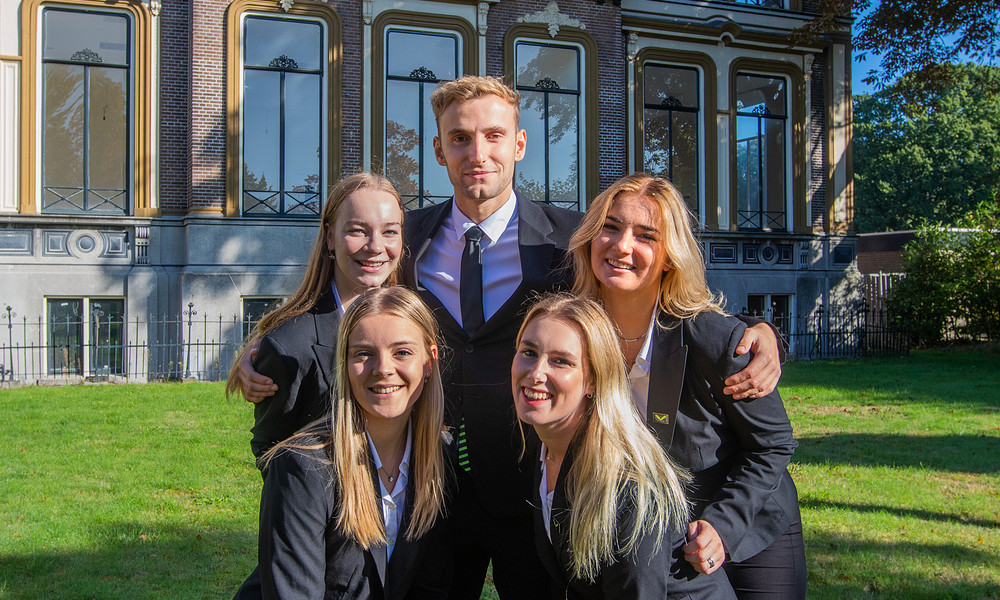 ​F.S.V. Fysiek is the study association of the Physiotherapy program at the Hanze University of Applied Sciences Groningen.
The association organizes various activities every month such as lectures, social activities and drinks. With its more than 1500 members and 66 active members, F.S.V. Fysiek forms a network of students from various years. It is important that everyone feels at home and that the members themselves can determine to what extent they are involved in the association.
The name Fysiek was chosen from several entries. Fysiek stands for everything that has to do with your body. The Fysiek logo symbolizes many things that F.S.V. Fysiek strives for: a unity between school and students, for an improvement of the program in all kinds of ways, for us as a negotiator and above all for physiotherapy as a whole; protection (prevention) and cure.
Educational and conviviality are two words that are linked and that can enrich each other. Finally, the association strives to be inspiring for its members. By offering committee and board positions the competences 'organizing' and 'entrepreneurship' can be developed individually.
Feedback component
How satisfied are you with the information on this page?