Sports Field Lab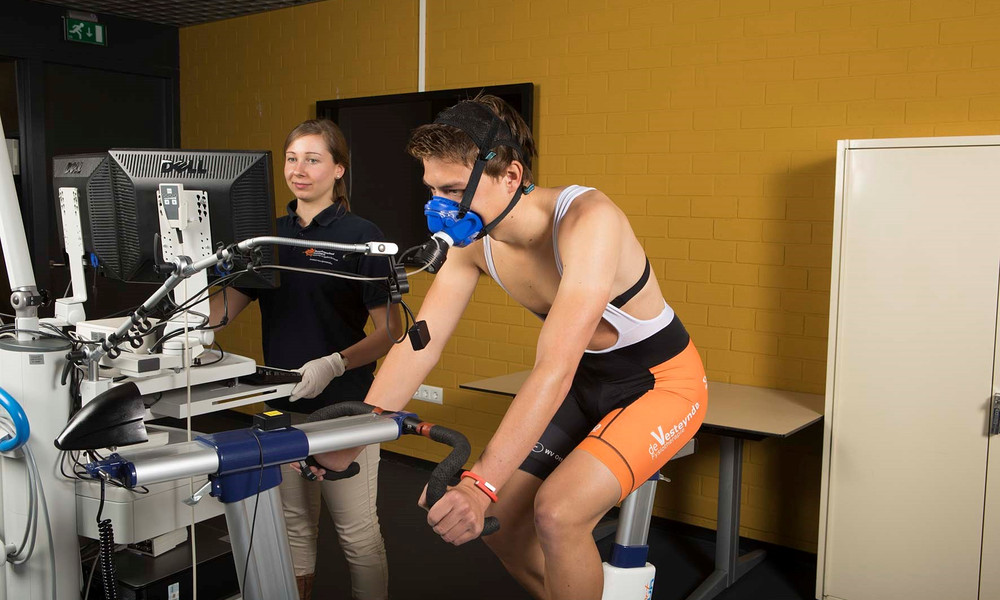 The SportsFieldLab Groningen (SFLG) is the research facility of the School of Sports Studies, located at the Willem-Alexander Sports Centre. With modern measuring and analysis facilities, scientific research is carried out in sports in a practical manner. The SLFG's testing facilities are divided into three areas:
Movement lab: mainly focuses on analysing movement techniques of athletes;
Exercise lab: a physiological analysis measures the strength and endurance of athletes;
Mobility lab: mainly focuses on physical and/or tactical performance during training and competition.
Feedback component
How satisfied are you with the information on this page?