Swimming School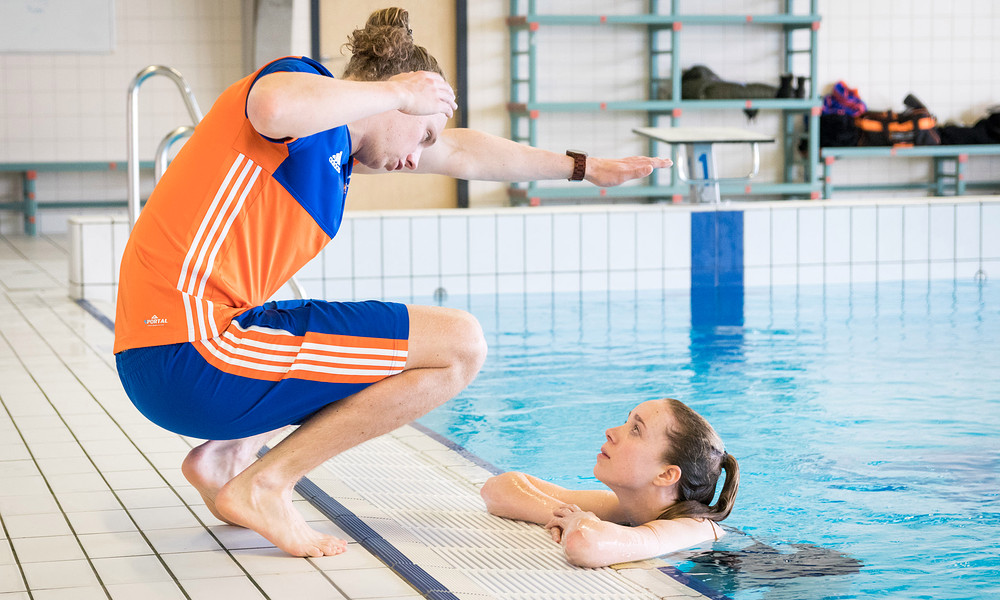 The Swimming School is located in the swimming pool of the Willem-Alexander Sports Centre. Here children learn the basics of swimming in small groups and they can also get their ABC diploma here.
You can become a part of the Swimming School during your studies at the School of Sports Studies. You can take a course to become a swimming instructor. This way you will learn how to help children with their ABC diploma in an effective and positive way. A great specialisation for swimming fanatics!
Feedback component
How satisfied are you with the information on this page?