Equipment Centre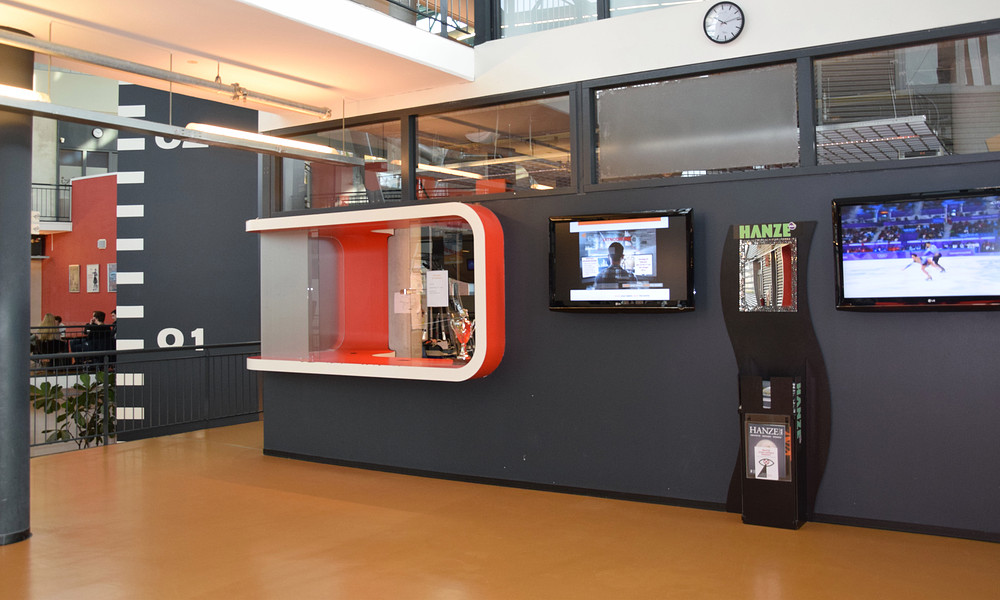 At the School of Sports Studies, you can borrow equipment you might need during your studies. Both teachers and students can use these resources. For example, you can go to the Equipment Centre for materials that are innovative or that aren't available at your workplace or internship. 
Equipment
Do you need equipment to teach a sports class? You can borrow various sports items at the Equipment Centre. For example, you can borrow tennis rackets, golf clubs, frisbees, helmets, etc.
Are you working on a research project and do you want to measure fitness/health? You can borrow a heart rate monitor, a blood pressure monitor, FitBits, tablets and much more.
Location and contact
Do you want to borrow something? Go to the counter opposite the Service Point on the first floor of the Willem-Alexander Sports Centre and don't forget to bring your student card.
If you have any questions regarding research materials and equipment, contact the Equipment Centre at: [email protected]. We will answer your questions as soon as possible.
Opening hours: Monday - Friday from 08.00h till 16.30h.
Feedback component
How satisfied are you with the information on this page?