Hanze Summer School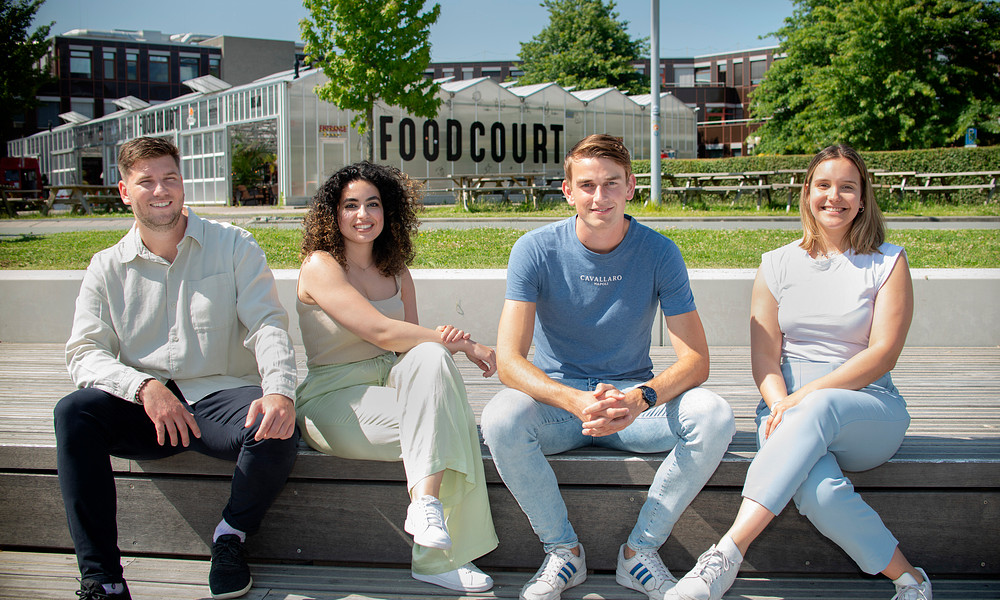 Are you looking to spend a short period of time abroad? Do you value learning by doing, and would you like to make friends from all over the world as well as have the summer of a lifetime? Then join Hanze Summer School.
About Hanze Summer School
Hanze Summer School offers short courses about topics such as business, health and energy transition. As a university of applied sciences, we focus on theoretical knowledge and its practical application. During our Summer School, you will not only learn from the lectures you attend, but also from working together in intercultural project groups with students from all over the world. Each Summer School course is worth six ECTS credits.
Doing Business in Europe – Sustainable Marketing
This three-week course focuses on international business, marketing and finance in specific European countries. You will build on your intercultural skills and learn more about the EU, social enterprises and sales techniques. In groups, you will run a business simulation. The simulation requires you to start a multinational company, design a marketing campaign plan, collaborate on a professional and intercultural level as well as finetune your presentation skills. At the end of the course you will present your business plan to the management of a renowned company. General classes about countries and culture will overlap with the AI group. In addition to the classes, you will find yourself on business trips to multinationals, spending a relaxing day on a Dutch island and in the remaining free time you can choose activities from our social programme. Get in touch to find out more!
Doing Business in Europe – with AI
AI technology has developed rapidly in recent years and is revolutionising the business sector. The wide range of applications of AI poses new challenges and provides new opportunities for businesses. Advancements in this area are being stalled due to a shortage of skilled people that understand the technology and the needs of a client. This course positions students between the AI technology and business development, we call it an AI translator. Students will learn how to bridge the gap between the IT experts who are programming AI tools and between the client who needs to understand the technology, its potential and the risks. General classes about countries and culture will overlap with the Sustainable Marketing group. Students will develop an innovation that will be pitched to the client in the form of an experience. No programming experience required.
Global Energy Transition
This course provides students from diverse disciplines with a comprehensive understanding of energy transition principles and equips them with the essential skills to participate actively in local energy transition initiatives. Key topics covered encompass innovations in renewable energy, futures literacy, intercultural awareness, innovative business models and effective communication. The course combines theory and practical application through project-based assignments in group settings, offering enriching field trips and networking opportunities to inspire and connect students.
Future Health
This course is about the worldwide challenges in healthcare in the coming years. The summer school prepares students with the ability to cooperate in international, multidisciplinary teams by working together on projects related to a health problem. Within this integral assignment, students as a group will develop a health solution for a specific Global Health or Healthy Ageing problem. In 2023, it was run as a pilot with partner universities from the Hanze UAS from Canada, the US, Ghana and Finland exclusively. In 2024 we will run it again with some partner universities. For other applicants, please contact our office.
Important dates
In 2024, the summer school programmes run from Monday, May 27 – Friday, June 14. In some cases, it is possible to extend the programme by one week until June 21.
Application deadline: Monday, April 1, 2024.
Early-bird discount only for Doing Business in Europe and Global Energy Transition: deadline Thursday, February 1.
Customise your experience
We want to make your stay unforgettable by offering a wide variety of social activities during the summer school. These activities may consist of a cooking class, city walk, canoeing Groningen's canals, biking and visiting different places, such as a Dutch island or city. Some of the social activities are compulsory and are included in the basic fee. Other social activities are optional, so you can decide for yourself whether you want to take part or not.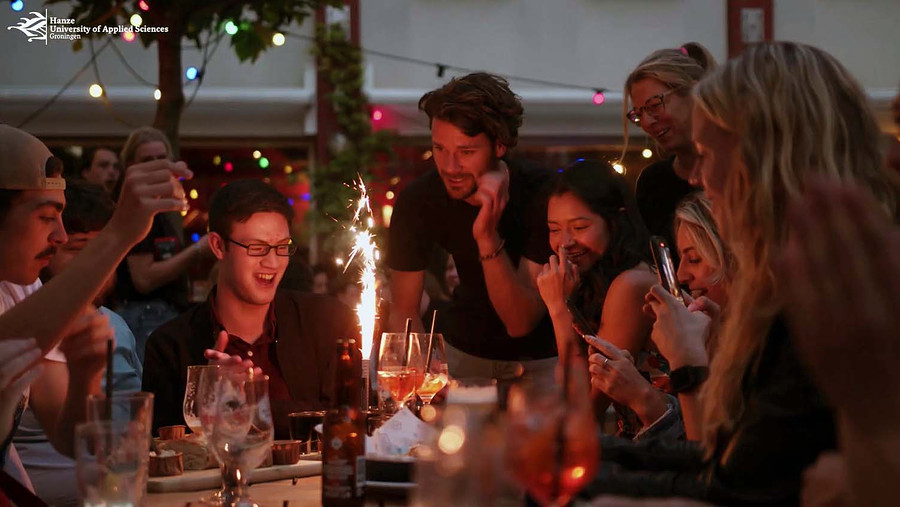 Check out what the summer school students of the 2022 edition had to say about their experience in this after movie.
Adriana Grimme

For general questions about Hanze Summer School

Elanna Veldkamp

Project Coordinator Doing Business in Europe

Mathilde van Dijk

Project Coordinator Global Energy Transition
Feedback component
How satisfied are you with the information on this page?