Bachelor's programmes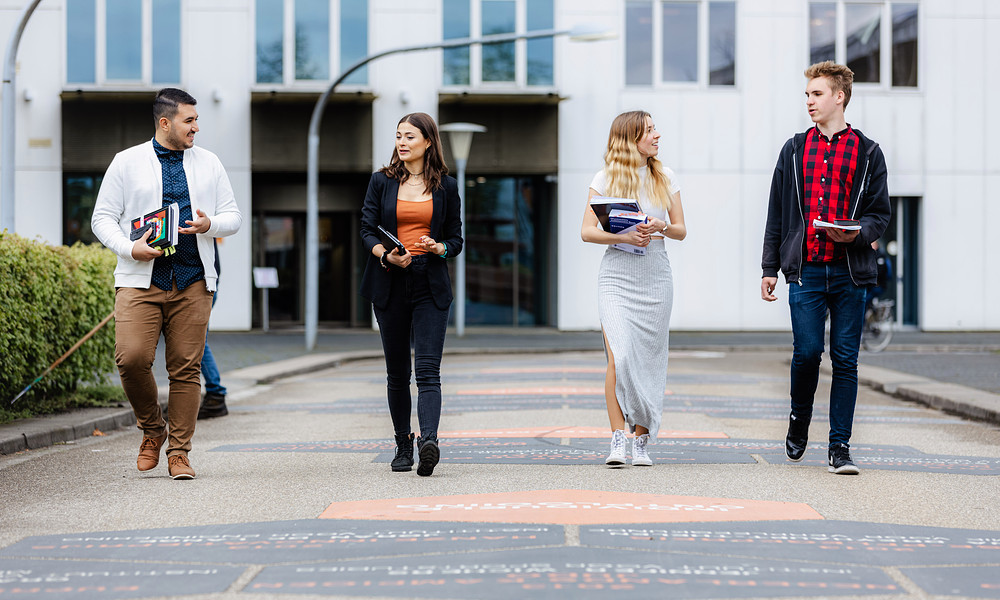 What does a bachelor's programme entail, and which ones does Hanze offer? Let's explore!
Structure
A bachelor's programme, which lasts either three or four years, is the type of programme you enrol in after obtaining your secondary education/high school degree.
Most bachelor's programmes last four years. The first year, the so-called propaedeutic year, offers you a broad orientation into your programme. The second, third and fourth year are referred to as the main phase.
ECTS, exams and resits
A four-year bachelor's programme comprises of 240 ECs (European Credits). Each year, there are 60 credits to be obtained. 1 EC equals 28 hours of study.
Each year consists of four study periods, which each consist of approximately seven weeks of taught classes and project work, followed by two weeks of exams. Various testing methods are used: you might need to complete a multiple-choice exam for one subject, write a report for another, and present your research findings together with your project group. You will have at least two opportunities to pass each subject per year.
Personal Study Advice
In all programmes at Hanze UAS, you will receive a Personal Study Advice at the end of the first academic year about continuing your studies. Together with you, your lecturers will assess your suitability for the study programme and the future profession. Together, you agree on what your study plan will look like when you continue your studies.
Personalise your programme
In each programme, you will have the opportunity to tailor it to your liking. There are multiple ways of doing this:
Internships
Most of our bachelor's programmes include integrated internships, during which you will spend approximately five months working for a company of your choice. In this way, you will be able to put the skills and knowledge you have gained so far into practice and build your CV! As a part of the learning process, you will need to acquire your internship yourself, but don't worry: your programme will offer you advice on how to do so. The internship generally takes place in the third year of your studies.
Exchange or minor
During the other semester in your third year, generally, you will have the opportunity to choose how to spend your semester. A lot of our international students choose to study abroad at one of our many partner universities, located all over the world! Another option is to opt for one of the many interesting minors offered by Hanze UAS. Both possibilities enable you to either broaden or deepen your knowledge.
Feedback component
How satisfied are you with the information on this page?