'The program is how I expected it, if not even better'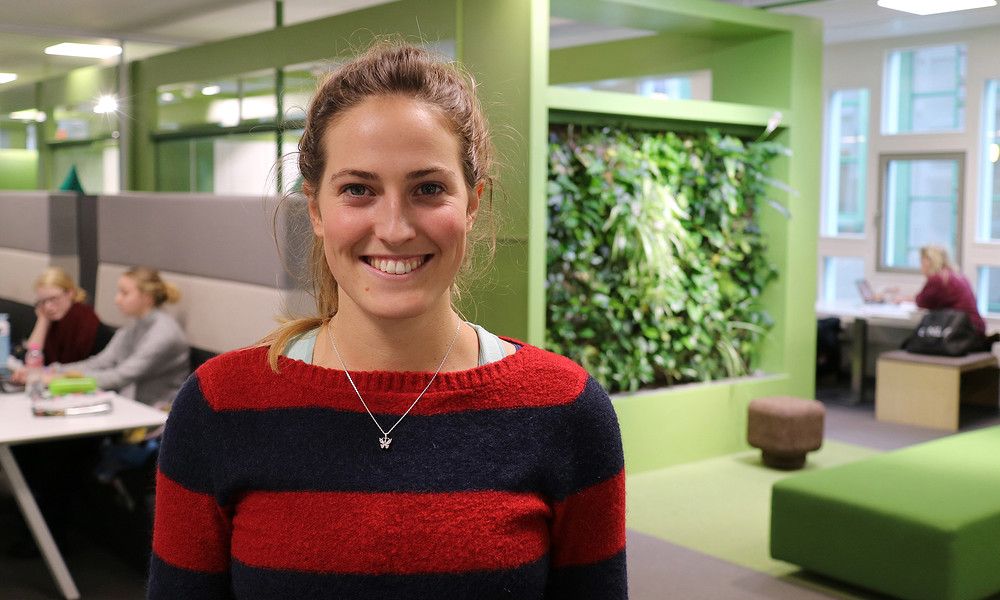 My name is Marlene Perino from Italy. I am studying at Hanze UAS: International program of physiotherapy.
Why did you choose this programme?
I always wanted to study abroad, thanks to the fact that I grew up bilingual (German and Italian) I was taking in consideration to study in Germany. During an internship in Malta, I met a German student who was doing her last internship of her physiotherapy studies at Hanze. She told me about the city, the program, and the opportunities that Hanze gave to her. She told me about the advantages of studying in Holland instead of Germany, so I went on the Hanze website to inform myself. I read the program, and the thought of a high number of practical classes amazed me. In Italy, for example, physiotherapy students learn mainly theory. I thought as well, that I would prefer to study in English than in German, to have more possibilities in the future workfield.
During my gap year, after my A levels, I went to work in Zandvoort, here I met Dutch people who were telling me how great Groningen was and that it was a great student city where prices were also lower than in Amsterdam.
Does the programme live up to your expectations?
The program is how I expected it, if not even better. I am the kind of student who needs to see and feel to learn, not only study on books. Also, we have great teachers who push us to dare and inspire us to become professional physiotherapists.
What do you like most about your programme?
What really amazes me is the availability to have contact to real patients that we had already from the second block in the first year. Also, the attention the program draws towards the psychosocial aspect of a patient is remarkable, because it is very common in healthcare that health practitioners focus on the physiological problem without taking in consideration the psychological aspects of a patient.
Why did you choose Hanze?
Hanze was offering an English Bachelor program, and the idea of having an international class was really amazing me, I have always been interested in other cultures and I was looking forward to get to know people from other continents. Also, I was interested in the Dutch culture, since the Dutch people I met abroad were all interesting and inspiring. Hanze gave me as well the opportunity the Honours program, where I started a project with an idea I had for years. I am currently making a lot of progress with it, and I am surprised how easy it is, in Holland, to start something new as a student. In Italy, no one would have even listened to my idea, and here I managed to involve more organisation ready to help me.
What type of job do you wish to fulfill after graduation?
I still don't know what kind of job I want to do after graduation, I want to keep an open door to all the opportunities I will encounter during these next years. I want to choose carefully where I want to do my internships and in which field of physiotherapy, because those can be the baselines of my future job. I am still keeping in mind the idea that I might do a further study of physiotherapy for animals, but as I mentioned before, I am taking it step by step and I am looking forward to new challanges.
Feedback component
How satisfied are you with the information on this page?