Workshop contribution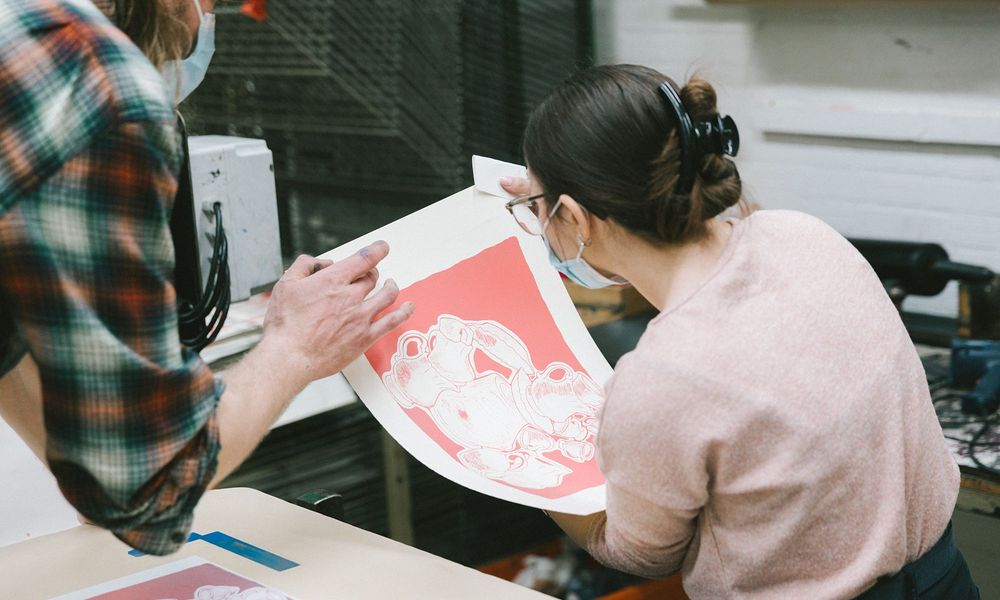 In the workshops you will work with materials such as wood, metal, plastic, photo material, etc. In addition, you use equipment (camera, beamer, etc.) and personal protective equipment (safety goggles, apron, gloves, etc.).
The costs for these materials and resources are partially included in the tuition fees as far as mandatory instructions and lessons are concerned.
When you begin your own assignments, you must pay for the use of your own materials and resources. With the workshop contribution, you can cover the costs for the academic year for small materials and personal protective equipment at once. Per academic year, this contribution is around €95. This can be paid in instalments.
Feedback component
How satisfied are you with the information on this page?