Dr. Aly Waninge is a professor of Participation and Health of Persons with Intellectual and Visual Disabilities. Participation and a healthy life are not self-evident for people with visual and (very) severe intellectual disabilities. They need daily support from people in their environment, e.g. from relatives and professionals. The physical environment should be arranged in such a way that these people can function and participate as independently as possible. There is a great need for measuring and screening instruments and evidence-based interventions to support the participation and health of people with a visual and (very) severe intellectual disability.
In recent years, PhD research has contributed to the development of knowledge about the content of the concept of participation of people with severe or severe intellectual and visual disabilities, about healthy living and a healthy lifestyle. Interventions have been developed to improve participation and health. The effectiveness and implementation of these interventions are being investigated.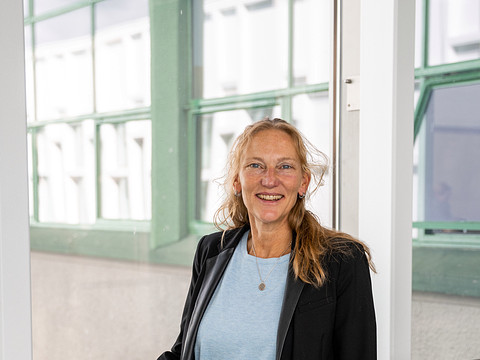 From her background as a physiotherapist at Koninklijke Visio Noord-Nederland, Aly Waninge obtained her PhD in Medical Sciences at the University of Groningen in 2011. Her dissertation: Measuring physical fitness in persons with severe/profound intellectual disabilities. Fit tests and fit measurements have been translated into a practical methodology that can be applied to people with an intellectual and visual disability. There is sustainable cooperation with care organizations in the Northern Netherlands within the Innovation Workshop Active Ageing of people with intellectual disabilities. This innovation workshop is part of the Centre of Expertise Healthy Aging from 2013.
Aly Waninge, on behalf of Hanze University of Applied Sciences, collaborates within the Academic Workplace EMB with the University of the Department of Orthopedagogy, 's Heeren Loo and Koninklijke Visio. The AW EMB wants to contribute to an improvement in the quality of life of children and adults with a (very) severe mental and multiple disability (EMB) and their families.
Dr. Aly Waninge

Professor Participation and Health of Persons with Intellectual and Visual Disabilities