Our strategy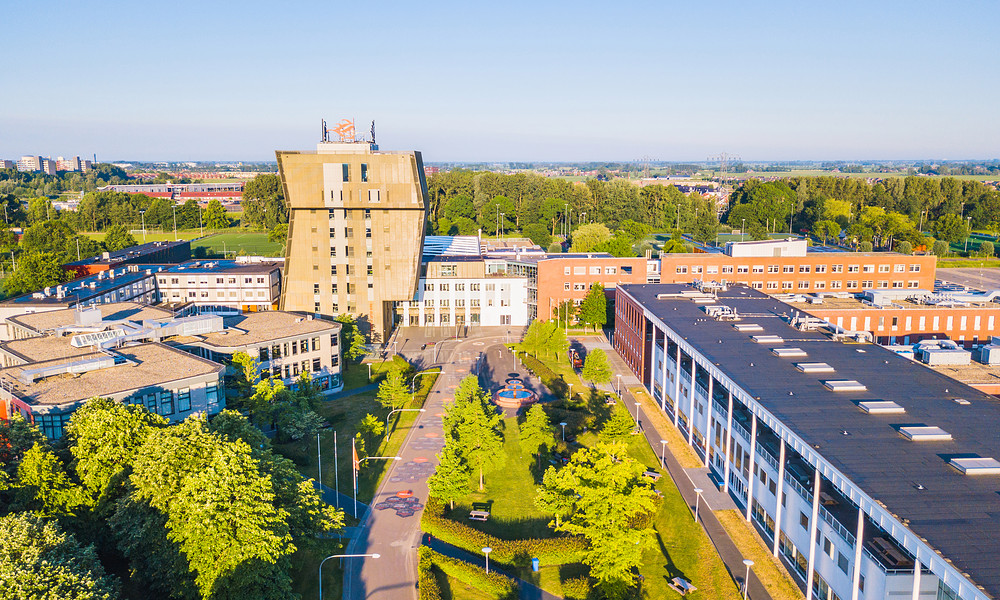 The strategic policy plan 2021-2026 'Committed and agile' sets out what we will be working on as a university of applied sciences over the next five years. The Northern Netherlands is a powerful, enterprising region with Groningen as the healthiest city in the Netherlands. The region is a forerunner in the energy transition, has a European exemplary role in the field of active and healthy ageing and, as an agricultural region, has many opportunities for the development of the circular economy.
Based on four social assignments, we are working on three strategic ambitions:
We offer suitable learning routes with recognised qualifications to anyone who wants to develop themselves
We conduct practice-oriented research with a visible impact on education and society
We are a learning, agile and accessible organisation
Curious about how we translate our social assignments into practice? Check out our stories:
Strengthening a liveable and sustainable Netherlands
Good education, participation in society, mental well-being and meaningfulness are prerequisites for a sustainable society. The region is the place where society begins. That is why we focus on the region, as a place where people have the opportunity to develop and make a social contribution. We help build a powerful region through flexible, innovative and interdisciplinary education and practice-oriented research. We are stepping it up a gear with our two social tasks 'transition to a healthy and active society' and 'energy transition and circularity'.
Transition to a healthy and active society
How do we keep the Netherlands healthy and active? As health inequalities between people increase, opportunities for children growing up in poor areas are diminishing and the limits of our care capacity are becoming increasingly visible. Due to an ageing population and a decline in the labour force, this trend will not reverse on its own. The urgency of the transition from 'health care to care for health' is unprecedented. To accelerate this transition, we are making more and more connections between health and well-being. Meanwhile we do not lose sight of economic aspects, digitisation and human capital.
Digital transformation
Smart digital systems continuously collect and analyse large amounts of data. In doing so, they provide information that will change our lives and work in ways that cannot yet be imagined. In our research and teaching, we are working on these changes. Applying the latest technologies, artificial intelligence and smart connectivity. We are also working on the social and economic consequences of this transition, such as digital literacy and digital entrepreneurship. Everyone will have to acquire more digital skills. Lifelong Learning is becoming the norm.
Energy transition and circularity
Living in a healthy and sustainable society, in which we make efficient use of resources and clean energy and in which we provide renewable energy sources for our children, grandchildren and future generations. Reduce, reuse and recycle. This requires a change in thinking and doing and new smart solutions for processes and products. In the transition to a circular economy, we work together with citizens, organisations and businesses to develop technical innovations, changes in legislation and regulations and new business models. We stimulate entrepreneurship to make these transitions possible and successful. Together with our environment we form a learning knowledge community: enterprising, network-driven and regional.
Sustainable Development Goals
The Sustainable Development Goals (SDG's), are seventeen goals to make the world a better place by 2030. Agreements made by countries affiliated with the United Nations. And based on global input. We embrace the SDGs and contribute to them within our learning communities and from within our organization. We encourage students to embrace the SDGs and choose which one best suits their interests.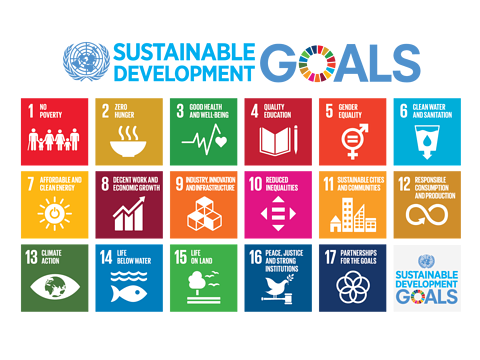 Feedback component
How satisfied are you with the information on this page?