'I was fascinated with how diverse and international the community surrounding CMGT is'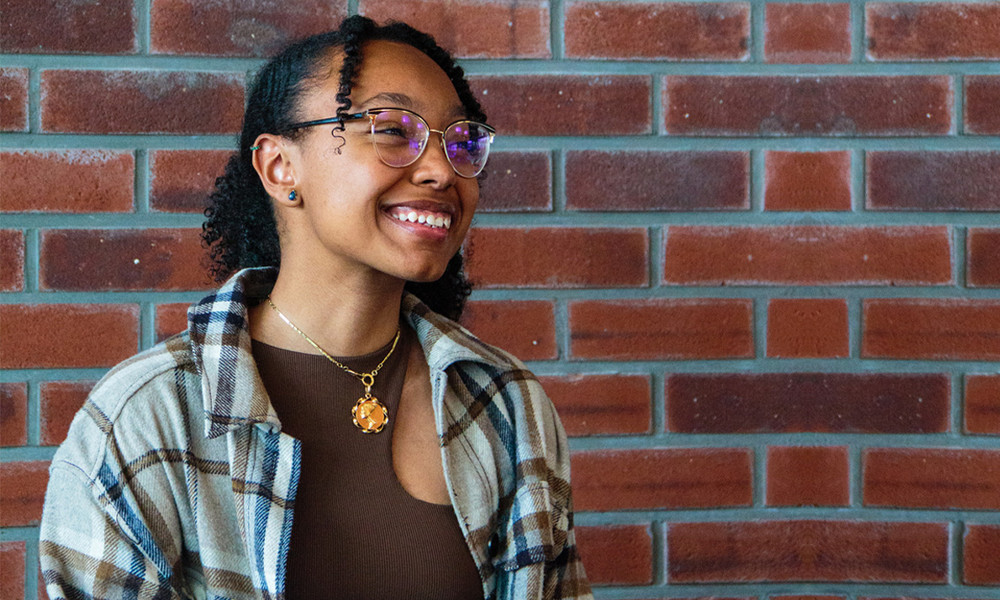 Carla Cerutti has always had a passion for anything videogame related, especially when it comes to making them. She knew she wanted to work in the gaming industry, so it made sense to get a degree in Creative Media & Game Technology to prepare herself for a career in gaming.
'I chose CMGT because it felt like it would give me exactly what I wanted and needed, from programming to design and arts, down to teamwork and the business side of games. And it has indeed been giving me exactly that. Upon starting my studies at Hanze, I was fascinated with how diverse and international the community surrounding CMGT is. I have met people from all over the world, from different cultures, values, and work ethics, which has given me an incredibly broad perspective in life.'
'As an international student, moving to a country I've never been to before, a country whose main language I did not speak, and a place where I knew no one at the beginning, was definitely a leap of faith. I had to learn, sometimes the hard way, how to live on my own for the first time and how to deal with cultural shock, even in simple things like public transport. Nonetheless, I still could not help but fall in love with Groningen as a city, as my home away from home. The city, though small, is extremely lively and probably one of the best places in the world to be a student in. You can go shopping, grab food, go to the market and to school, all within 15 minutes of travel by bike, which is something that I had never experienced nor imagined myself to be capable of doing back in my home country.'
'I love being a part of CMGT because it gives me the tools to be able to work in a healthy and communicative team environment. Teamwork is everything in this study, and therefore, students are expected to be masters at it. Knowing how to interact with people from different international backgrounds has provided me with a large set of soft skills that will help me succeed in a professional environment, from organizing projects and communicating efficiently, to being able to understand how to cooperate with people from diverse cultural backgrounds, in order to create games that have a meaning and an impact in society.'
'CMGT showed me such a broad perspective on everything I can do in the future, while not forcing me to stick to one unique discipline. I can decide if I want to specialize in programming, art, design, or any combination. The projects I have worked on so far have been eye openers to what I see myself doing in the gaming industry, after designing a couple of games and experimenting in different disciplines, I know that I want to focus on: Concept Illustration and Narrative Design for games.'
'After a year of studying at Hanze, at an extremely friendly campus, being surrounded by so many driven students and with the coaching of amazing lecturers that feel more like peers, who are there to teach, guide and support you, instead of superiors, I don't think I could be more happy and satisfied with the big jump I made when I decided to move out of my country and come study in Groningen. I am looking forward to continuing to chase my dream while enjoying the company of an amazing student community with people from all over the world!'
Feedback component
How satisfied are you with the information on this page?