'With data from our smart water system an AI model can predict sensor failure'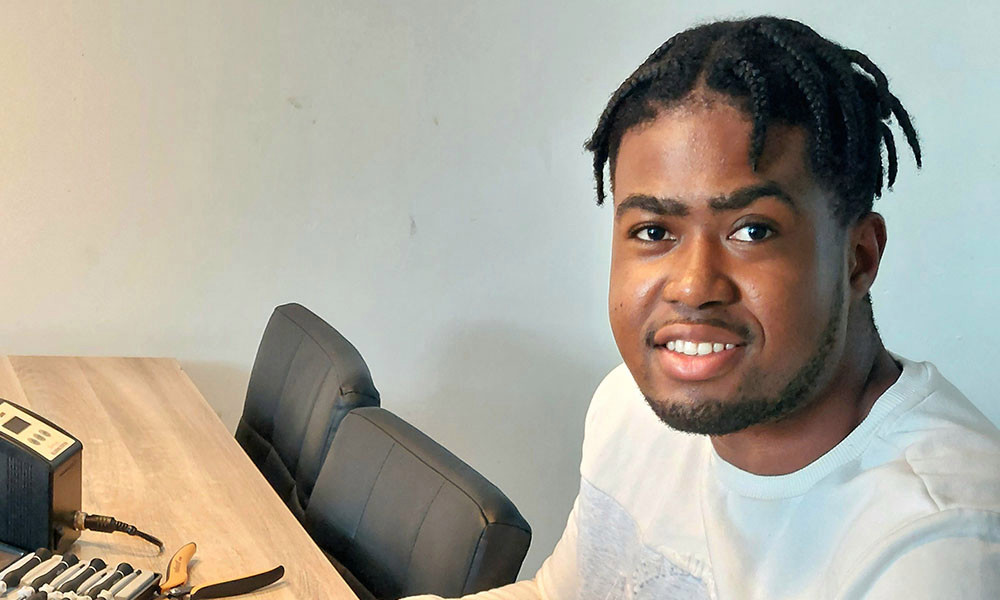 Sometimes, a project is not self-contained but part of a larger whole. Such was the case with Adeyemi Adedini's project, a third-year Sensor Technology student. He, along with other students, assisted a PhD student from the University of Groningen (RUG) in developing a model for the water company Vitens.
'It's a four-year project that a PhD student from the University of Groningen is working on. The Vitens water company gave him the assignment to build a small-scale model so they can simulate what happens underground. They have sensors under the ground, like water flow sensors and pressure sensors. Sometimes they receive data that's inaccurate. But since it's underground, they don't want to dig every time to see what is going on, because that is quite expensive.'
'The PhD student is making an AI model, a deep learning algorithm that he could use to make a small-scale model to simulate the sensor issues and provide them with data. This AI model should be able to predict when they have to change the sensors.'
'It was up to us, together with two other vocational education students to build a small-scale smart water system that's single-level. This system has two pressure sensors and two flow sensors. With those sensors we could measure the water consumption, water flow and water pressure. The data from this smart water system can be used to give information to the AI model.'
'It was interesting working with students from other schools, because you gain a lot of knowledge from working with other people. For example, the students from vocational education are more technical. They were really useful in assembling the pipes, because in electrical engineering, we don't really work with pipes. And we also provided them with more knowledge on electrical engineering. So, it was nice that you could share your knowledge.'
'Along this project I learnt a lot. Firstly in communicating with other students. That was a big step for me, because I've never worked with people outside of the Hanze. Especially clients. Every two weeks we had a meeting with the client and provide an update. Here I learned how to lead a meeting.'
'I would also say I feel more confident. When we went to an expo in Utrecht I was in charge of explaining the model to other people around. There were many lecturers and everything. It really helped me in my presentation skills. I am now more confident to speak about my projects to others.'
Feedback component
How satisfied are you with the information on this page?