'I have been the Communication Lead and Graphic Designer of Top Dutch Solar Racing'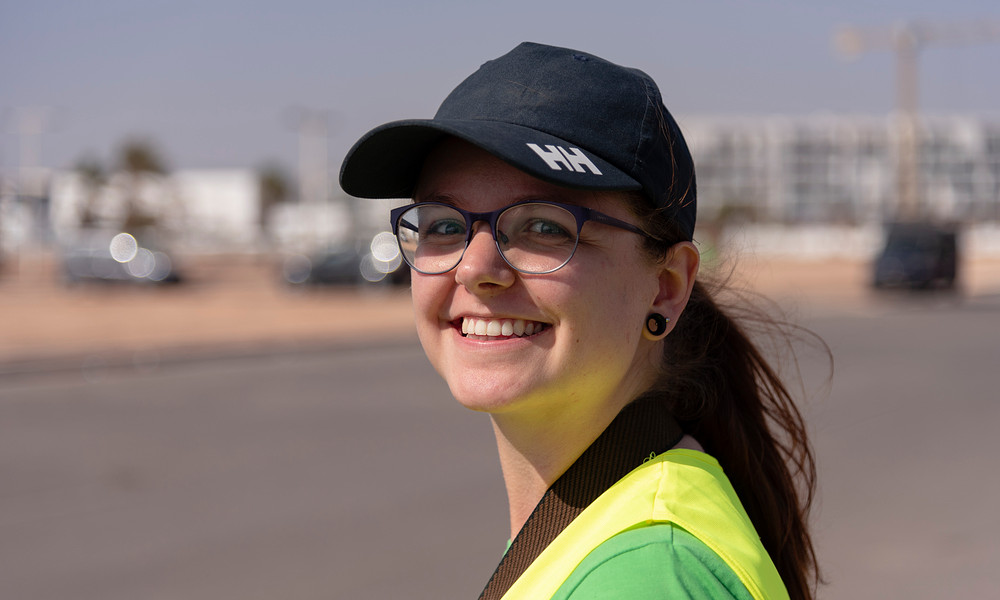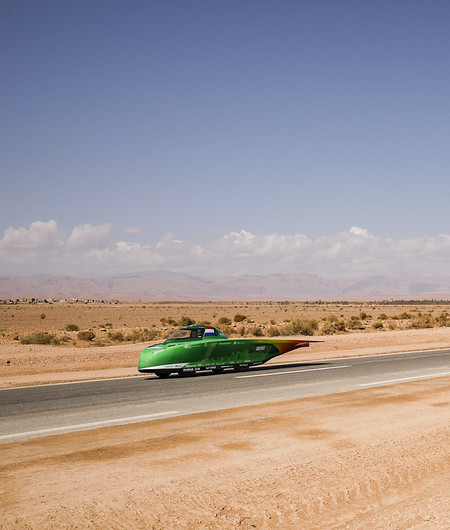 Fourth-year International Communication student Caroline Nauta wasn't going to let the corona pandemic stop her from exploring the world. She joined the Top Dutch Solar Racing team as the communication lead and graphic designer and has been for the past two years.
'We are a student racing team, based at the Zernike Campus, that hand builds electric race cars that drive on solar energy. We strive to innovate solar technology by collaborating with educational institutions, governments and northern companies, and participating in solar challenges around the world. What makes Top Dutch so unique is that we are the only solar racing team that works multidisciplinary, meaning that we combine people from practical education, higher education and university to create the most effective team.'
'What I love about working in this team is that I not only got to implement what I learned during my study, but I also got to expand my knowledge. I learned new skills, such as event management, photo- and videography, partner acquisition, and I even picked up some engineering skills like laminating our solar car's carbon fibre bodywork. In addition, I improved existing skills that I learned during my study, such as copywriting and content creation for the Top Dutch media channels and website.'
'One of the tasks that I am most proud of as a graphic designer is that I created the paint design for our solar car, named Green Spirit. We wanted the car to be the representation of the north of the Netherlands and I therefore created a skyline with northern Dutch elements, as well as having a red to green gradient which does not only represent the educational institutions in Groningen, but it also stands for the transition from fossil fuels to sustainable energy.'
'Besides the exciting yet challenging time when building the car at our Groninger office, we also took part in worldwide challenges. In 2021, me and the team participated in the Moroccan Solar Challenge, where we raced 2500km in five days, through the Sahara Desert and Atlas Mountains, against other world-class solar racing teams. We spent six weeks in Agadir, where we trained and prepared for the race. 2500km and one hospital trip due to a scorpion sting later, we ended up in pole position, fastest slalom and figure-8, best brake test and overall 4th place in the race!'
Feedback component
How satisfied are you with the information on this page?