Global Citizenship & Research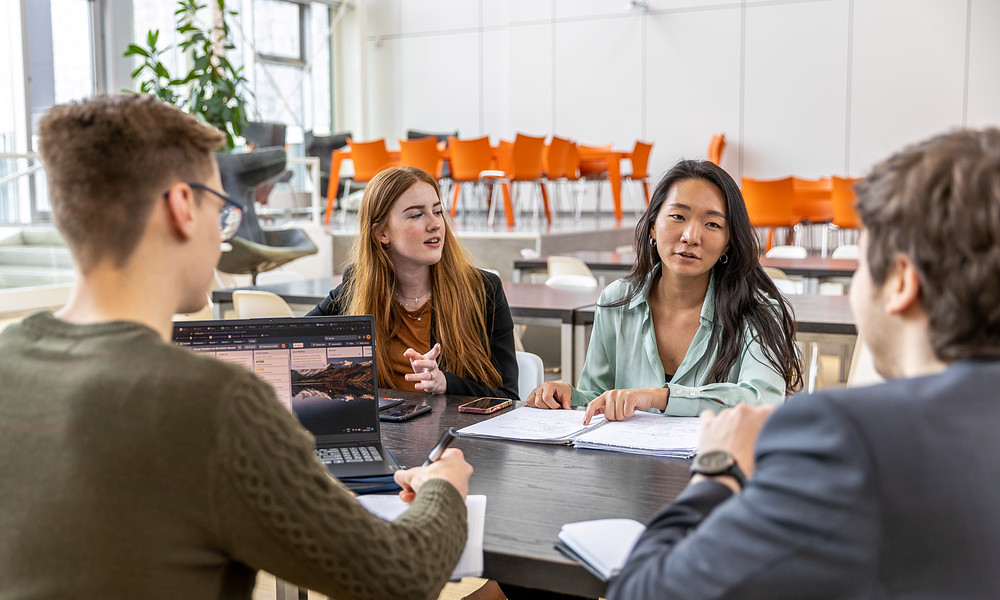 Besides the principal areas of business, you will work on Economics, Law, Research and Career Training Development in Global Citizenship modules. Global Citizenship deals with international business awareness, intercultural competency, communication and research. You will compile a portfolio of various assignments in which all of these areas are addressed.
Within the context of global business and trade, you will learn about comparative and competitive advantage between countries and analyse the regulation of trade in the EU.
In Law, you will learn how to recognise and understand key legal concepts and issues in the field of European Competition Law. Business research initially focuses on conducting qualitative research.
For the course Business Research we offer an online taster session. Would you like to learn about the content of this course? Then go to the Online Study Taster page.
Feedback component
How satisfied are you with the information on this page?