Become a real international player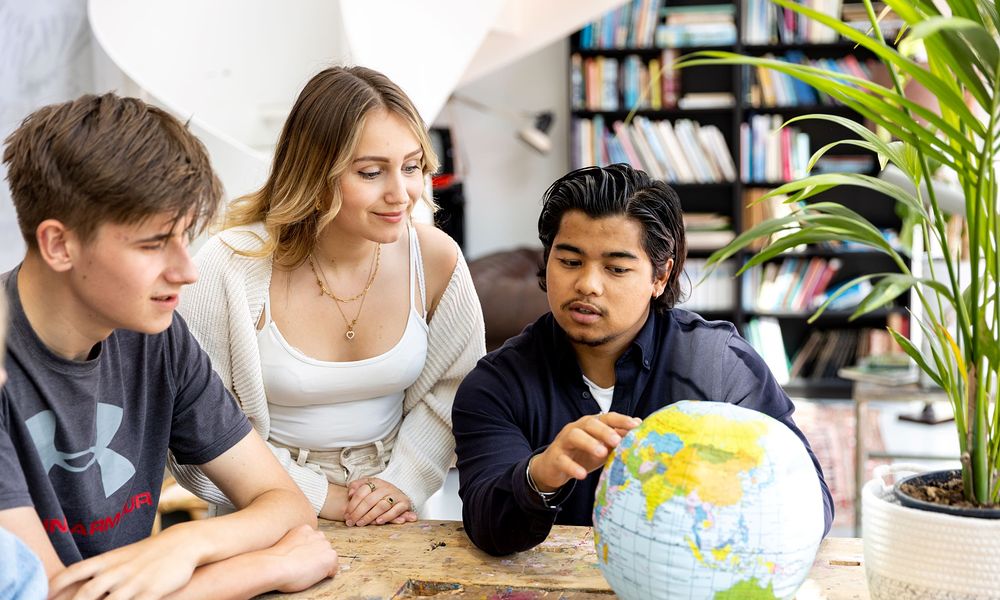 This programme focuses on shaping international communication experts with a global outlook. But what does that mean? By going through intercultural training, working for international clients, creating products for multicultural target groups, doing internships in communication departments and experiencing one study semester abroad, you will gain strong intercultural and problem-solving skills.
In total, you will have the opportunity to go abroad three times during four years of study. This will help you grow your network while applying and improving your intercultural skills. In the fourth and last year of study, you will also get the chance to specialise in certain areas within the communication profession via elective courses and graduation assignments. With the guidance of our mentors and our Study Career Desk, you can make this programme your own. In the end, whether you become an intercultural facilitator, PR expert, marketing manager, international consultant, PA manager or a freelancer: It really is up to you to take advantage of what we offer!
Feedback component
How satisfied are you with the information on this page?