Visual communication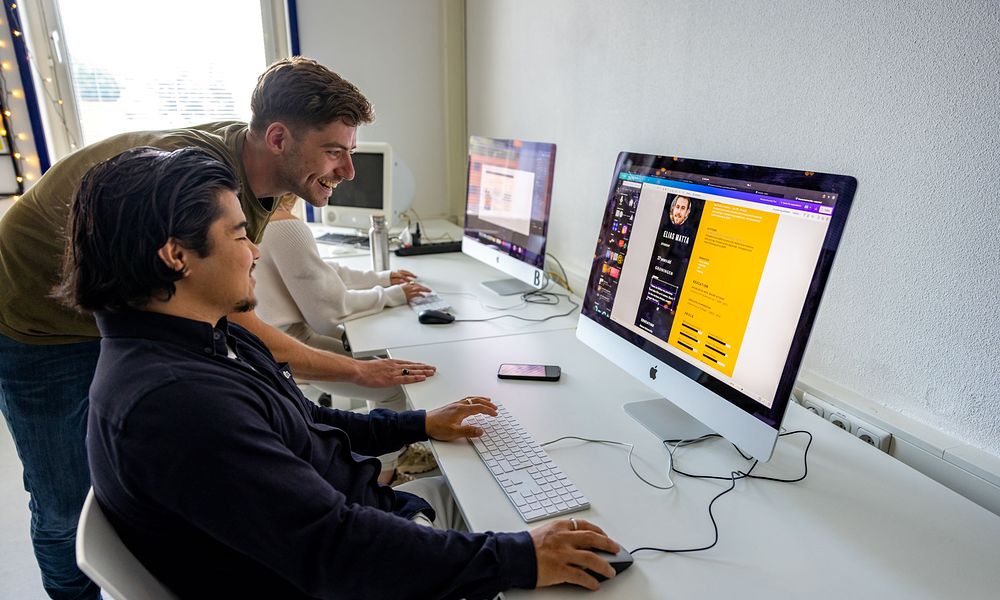 A picture is worth a thousand words. Look on the street, at your Instagram feed, at a Netflix series, it's all visual language. Clever and creative use of colours, shapes and people tell you a story, make you believe or feel something.
As a junior communication professional, you will learn to recognise and use these techniques. Theoretically, you will learn how our brain deals with images while taking different cultures and contexts into account. In practice, you will work with video and photo cameras and programmes such as Adobe Photoshop, Illustrator and Premiere Pro. Experts will teach you how to create the most beautiful informative or persuasive images. Maybe you will even fly one of our own drones!
Do you want to have a taste of what a class in Visual Communication is like? Then check out our Online Taster Course in Visual Communication. During Online Taster Course you follow a part of a first-year study programme. It will give you an idea of what the programme is like. A module consists of three parts: a taster lecture, a bit of theory and a short exam. It is a good way for you to find out whether this study suits you, and your skills and qualities!
Feedback component
How satisfied are you with the information on this page?