Learning Environment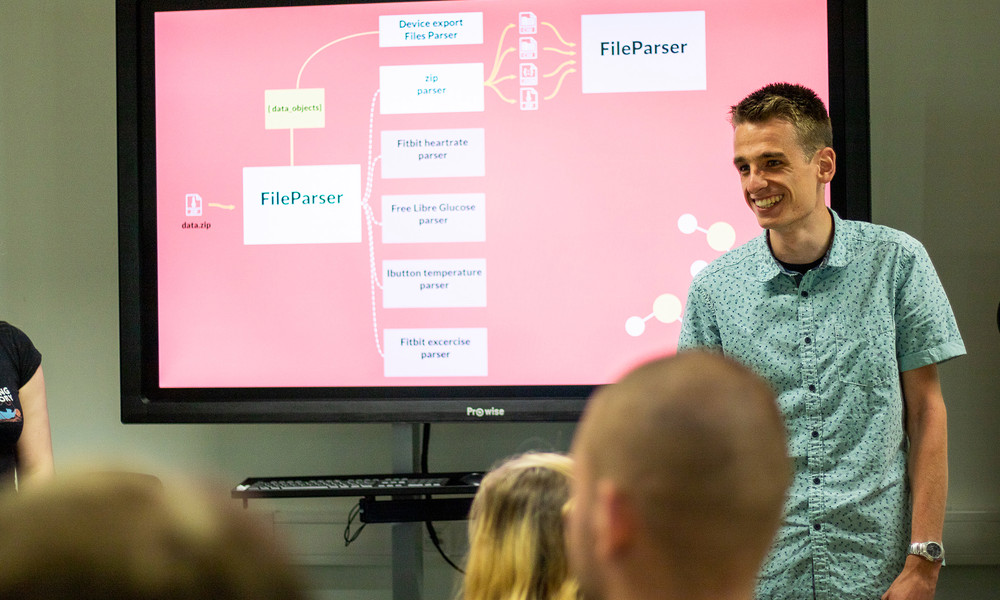 As part of the learning environment, you will be working with lecturers and researchers, as well as partners from professional practice, in a manner in which teaching, research and professional practice connect with and reinforce each other. You will encounter challenging problems in your projects, from the very start of the programme, where research projects taken from actual practice are provided by our partners. The outcome of the research projects and the solutions are not clear beforehand, and thus require creativity, critical sense, teamwork and knowledge creation. The research activities are led by the professors associated with the master.
Professorship and living lab research activities Hanze University of Applied Sciences
New Business and ICT
Digital Society Hub
Personalised Digital Health
Research Centre Biobased Economy
Our partners
Research departments of the UMCG: ERIBA (European Research Institute for the Biology of Ageing)
Genetics, Neuro Imaging Center, and Molecular Biology
Avebe Innovation Centre
Feedback component
How satisfied are you with the information on this page?