Daria Gurau, Creative Media and Game Technologies student from Romania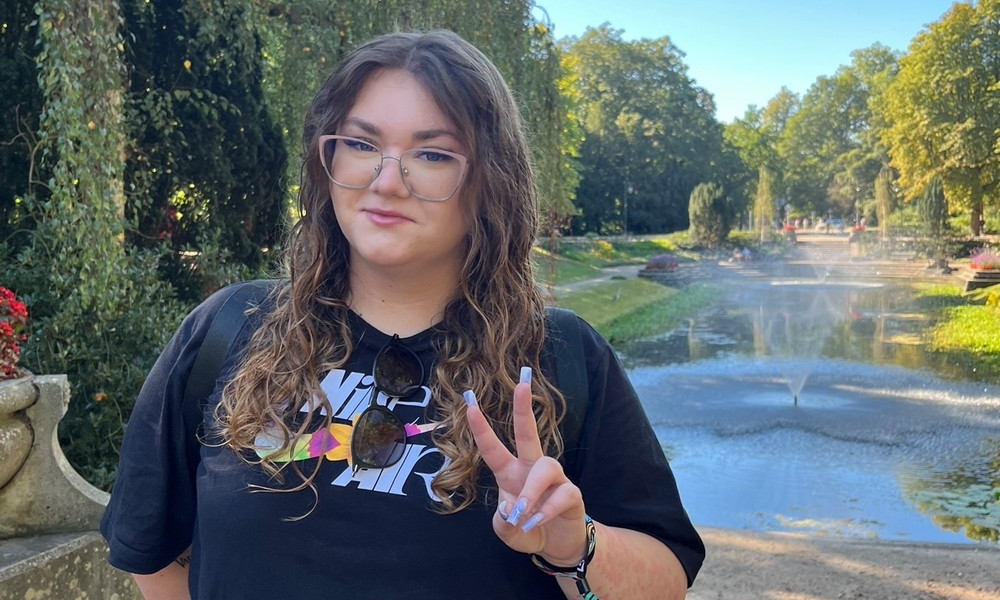 'The aspect of my programme that I like the most, is, probably, the creativity and diversity of all our tasks. In Creative Media and Game Technologies, I can do anything: I can make music, I can make art, and I can program at the same time. I have a lot of freedom to explore what I would like to do, and work on the tasks I enjoy in my projects.
For example, one of my recent projects was called "Plastic Fallout" – it was a game about plastic pollution, that I worked on in a group with my friends. Each of us had our own task: for example, I mostly worked on 3D modelling, while the others developed a story, made music and sound design. It was an amazing experience: not only I got to collaborate with my friends, but I worked on the project I truly believe in and care about – plastic waste is an important issue society should work on.
The overall atmosphere in the classroom is also great: it is fun to spend time with other students, everyone is friendly and open to engage with each other. As for our teachers, they are very supportive: I feel like they really care about each student, what they are interested in and what they want to do in the programme.
And, of course, I also like living in Groningen. It is great that the city is so diverse and multicultural. So, my top three favourite places in Groningen are a mashup of different cultural specialties. I love the beautiful canals – the typical Dutch scenery, but I also enjoy going to a local Korean beauty store and a Taiwanese bubble tea café.'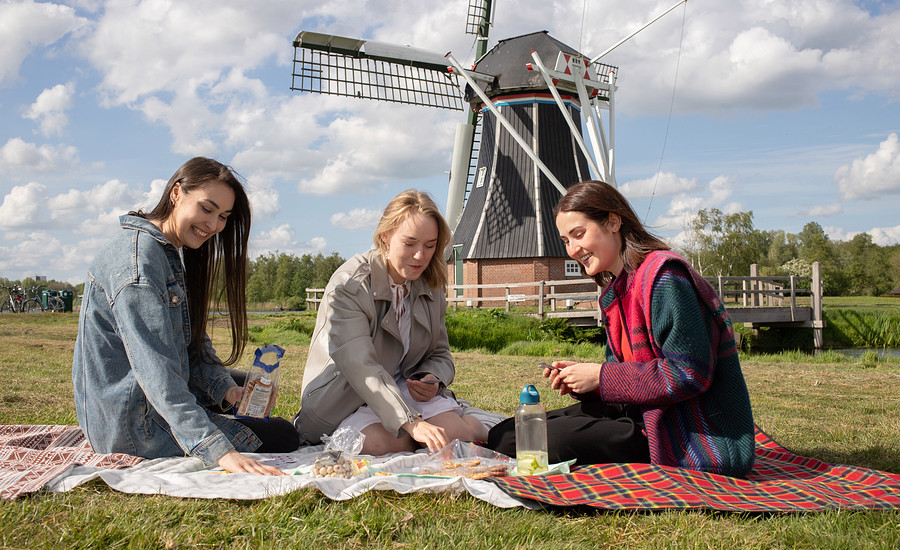 Chat with us!
Would you like to know more about a study programme, about studying in general, or about the city of Groningen? Our students would love to help you out!
Chat with a student
Feedback component
How satisfied are you with the information on this page?