Musa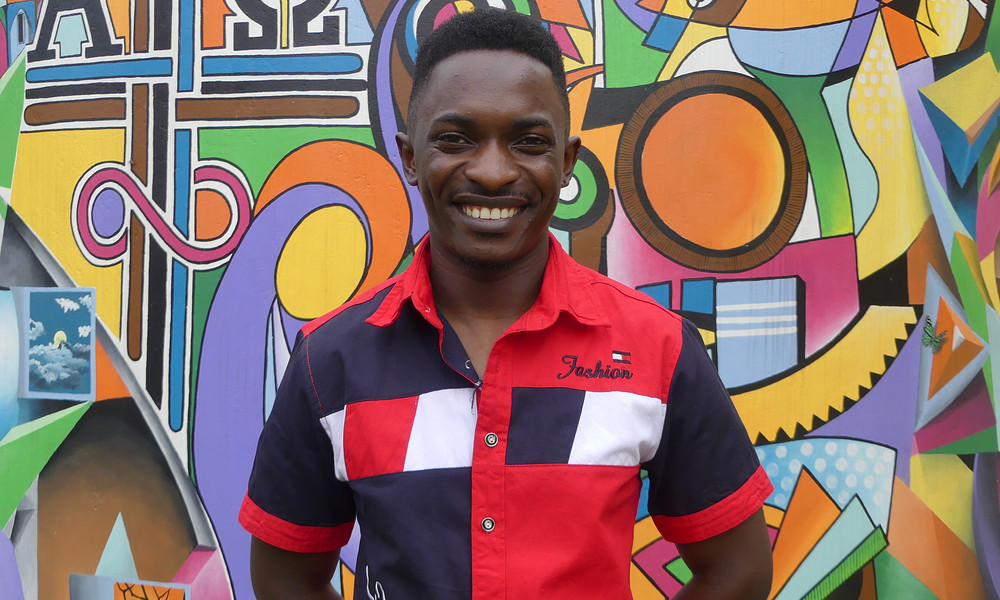 Musa is one of the Erasmus+ students that studied at the Hanze University of Applied Sciences in Groningen in 2022 with the assistance of a scholarship from Erasmus. Musa is a student at Uganda Christian University (UCU).
'I chose to study at UCU because it is the best university in Uganda. It being a Christian University, and me being a Muslim, did not stop me from reaching my goal. We never clashed because of the difference in religion. I have had so many posts during my time at UCU. I have been the founder and president of the UCU business society, a president of a club, a member of parliament for the school of business and a finance minister. I have accomplished this because I respect everyone for who they are. I respect their religion and their culture. I wouldn't have been as successful if I decided not to be associated with people from a different religion. At the end of the day, we believe in one creator and, yes, we may have different names for it here and there, but we are the same, all human beings.'
Musa arrived in the Netherlands together with 5 other student from UCU at the beginning of February, 2022.
'I wouldn't have been able to go to the Netherlands without the scholarship and being there gave me a different perspective of the world. It helped me get an international experience and improve my CV. I think it will help me stand out if I apply for jobs later on. I believe I will be chosen over applicants without this international experience when applying for jobs. I was in the Netherlands with other students from Uganda. It was good to travel with people who have the same background, who support you and be there for you. We all lived at the same resident and it gave me a sense of comfort. We have seen each other several times afterwards to catch up and share memories about Groningen. These are the only people who know what I am talking about.'
'There is a cultural aspect I have taken with me from the Netherlands. In Uganda when it rains, everything stops. When we were in the Netherlands, we still had to go to class when it was raining. Since I've been back I find it strange when people tell me they do not show up or are late because of the rain. It is no longer an excuse for me.'
'In the nearby future I would like to apply for a Master, hopefully in the Netherlands. In the long-term future I would like to start up an orphanage. I don't want to have had this opportunity and not do anything with it. I want to use the people I've met and the connections I've got to make a change and contribute something to my country.'
Feedback component
How satisfied are you with the information on this page?