Hiske Oosterwijk graduated in 2018 as a singer, composer and songwriter/lyricist. Additionally she is working as a vocal teacher and workshop leader.
I could study in New York after all
Hiske recently released her second album and tours with her own bands EVA and STEREOBASS through the Netherlands and Europe. She also sings on albums of others and is a frequently asked guest on tours, such as the tour with trumpet player Alex Sipiagin with his band through Russia and Asia. One of her passions is writing lyrics, for herself, but also for other musicians. In her own words: 'I'm fascinated by creating a story, sharing my own life stories or trying to find the right words for someone else's story. I really enjoy being creative with words.'
Choosing this master
'I planned to go and study at NYU in New York, but due to visa problems this didn't work out unfortunately. I tried to find a way to make it happen, and I was looking for opportunities. The Master New York Jazz offered a semester in NY so I could go there after all. Besides that, it gave me the opportunity to continue working with the teaching faculty which I enjoyed so much in my bachelor studies. So that was a win-win situation. The strong point of this Master of Music is that it offers you the freedom to build your own educational programme. I've made sure I got the best out of it, in terms of designing my classes to such extend it fitted best to my research needs. Of course not all classes can fit perfectly, but in that case you just do what you have to do and try to make the best use out of it.
My research
My goal was to dive deeper into 'my own voice', meaning I wanted to explore sound, composition, writing and performance skills. Besides that, being Frisian I wanted to contribute to my culture and language ( Frisian means coming from Fryslân, a province in the Northern part of the Netherlands with a strong culture and the 2nd language of the Netherlands, besides Dutch - red). So my research focused on how to write new contemporary jazz compositions for vocals, based on the Frisian language and poetry. I researched the main characteristics of Frisian language, poetry and music. I used the work of the Frisian poet Gysbert Japicx as lyric material for my own Frisian compositions. But since I also work with Russian musicians, I took an interest in how to use traditional Russian vocal elements as idiomatic material and how this would influence the quality and development of my Frisian language compositions. I wanted to know how the composition process would impact my own professional development as a Frisian musician and composer.
Being a professional
I've reached a higher level of storytelling and interpretation, discovered new colors in my voice and I obtained more knowledge and skills for writing lyrics. I grew as a composer, but also as a singer, both vocally and in performance skills, because I have a lot more technical knowledge. And as a lyricist, I worked with a guitarist on his album that will soon be released. I used the method from my research to find the right words and sounds, this time in English. The great thing about my approach to writing lyrics is that it doesn't really matter in which language I work. I've also been able to contribute to the Frisian culture by creating new repertoire. I created TIIDGENOATEN, a theatre concert, based on the poetry by Gysbert Japicx, my research subject. We sold out the entire series and got great reviews.'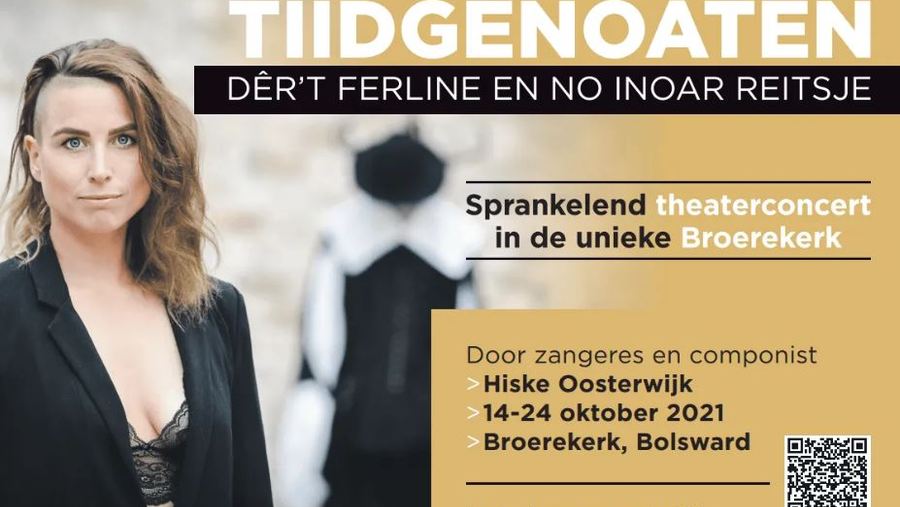 Trailer of TIIDGENOATEN
Feedback component
How satisfied are you with the information on this page?