Adventure & Sport Tourism
Adventure & Sport Tourism
Level

Minor

Language

English

Credits

30 ECTS

Startmonths

Start: February

Locations

Groningen
Do you like organizing sports-events and want to know the success factors? Do you want to be successful as an entrepreneur in sports or (outdoor)adventure? Do you want to experience everything about team- and leadership development? Then the minor Adventure and Sport Tourism is the one you're looking for.
Properties
Credits: 30
Language: English
Location: Groningen
Startdate: Semester 2
About this minor
People want to be challenged, feel good, be active and healthy, travel the world, have unique experiences and inspire others. This is what the world of Adventure and Sport Tourism has to offer. It is one of the worlds biggest industries with an annual growth of 10%. The minor introduces the participants into this fascinating multi-billion-euro sector. It offers you a unique experience and learning insights into professions in (sports) events, traveling, active leisure, training and coaching entrepreneurship and, leadership programmes.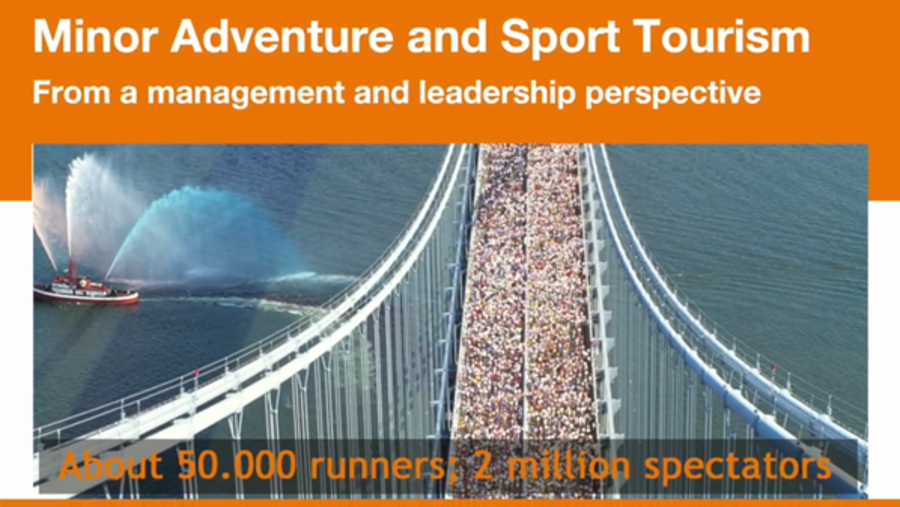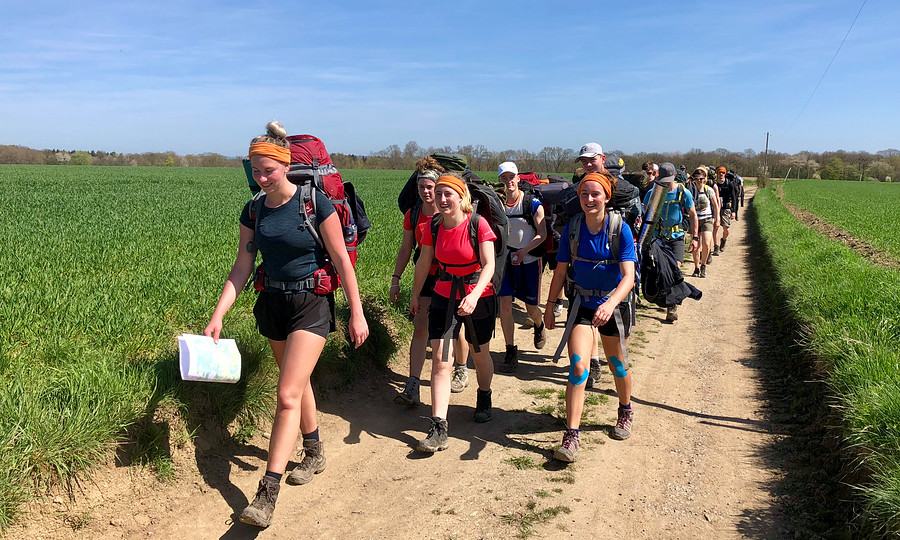 Background
Over the last twenty-five years the disciplines of Adventure, Sport and Tourism have been moving closer together. The popularity of international and national sporting events, together with an increase in adventure related tourism holiday packages acts as appropriate examples. This minor program will examine Adventure and Sport Tourism from a political, economic, business and leadership perspective. The aim is to develop your entrepreneurship skills and prepare you for working in this diverse field.
The programme is build on the following classification:
Recreational and sports programmes aim to change the way people feel. The purpose is leisure, fun and enjoyment.
Educational programmes aim to change the way people feel and think. The purpose is to develop skills.
Developmental programmes aim to change the way people feel, think and behave. The purpose is to undergo personal growth.

These programmes can be broken down into the following modules:
Module 1: General introduction
This module contains a general introduction to Adventure and Sport Tourism. It introduces you to the key definitions, the needs and demands of Adventure and Sport Tourism and familiarises them with the main features. This module also identifies the various sectors, highlights the multi-disciplined nature and generates the student expertise in problem solving skills which are sensitive to the future needs and demands of this sector.
Module 2 and 3: Developing a personal view and specialising
After the general survey of the sector, it is time to deepen your awareness of the potential of the multi-disciplined nature by making a translation to three specific areas within this sector; sport events, outdoor performance and team and leadership development:
1. Sports events; to develop awareness of the potential of Adventure and Sport Tourism in terms of management, planning and development.
2. Outdoor performance; to develop guiding skills, hosting, development towards Outdoor Animator (EQF; level 5).
3. Team and leadership development; to develop team- and leadership skills from a vitality-perspective (outdoor trainer and coach).
Module 3 involves an internship with a specific choice for one of the three specializations mentioned above. The student is free to choose where the internship will take place.
Codes
Introduction on Adventure & Sport Tourism; from a leadership and management perspective.

Professional product
Code: SKVH18AST1
EC: 9

Develop a personal view on Adventure & Sport Tourism.

Presentation
Code: SKVH18AST2
EC: 6

Further specialization in one of the focus areas, in combination with a practical translation to professional practice through an (inter)national internship.

Professional product
Code: SKVH18AST3
EC: 15
Before you can start
Target group and admission requirements
You have a 'HBO-propedeuse' and you recognise yourself in the world of Adventure and Sport Tourism. You prefer or consider a profession in (sports) events, traveling, active leisure, entrepreneurship, training and coaching and leadership programs.
Interested?
Please register via Osiris (Hanze students) or via Kies-op-Maat (external HBO students).
Students from our partner institutions abroad can apply for this programme as an Exchange Programme. For more information about the steps for our exchange application process click here.
If you have questions, please send them by e-mail to:
If you are registered, we will keep you informed. Any extra costs that you have to take into account are travel costs for study trips, and costs for participation in an event. The maximum number of participants is 30.
Feedback component
How satisfied are you with the information on this page?