Transition accelerators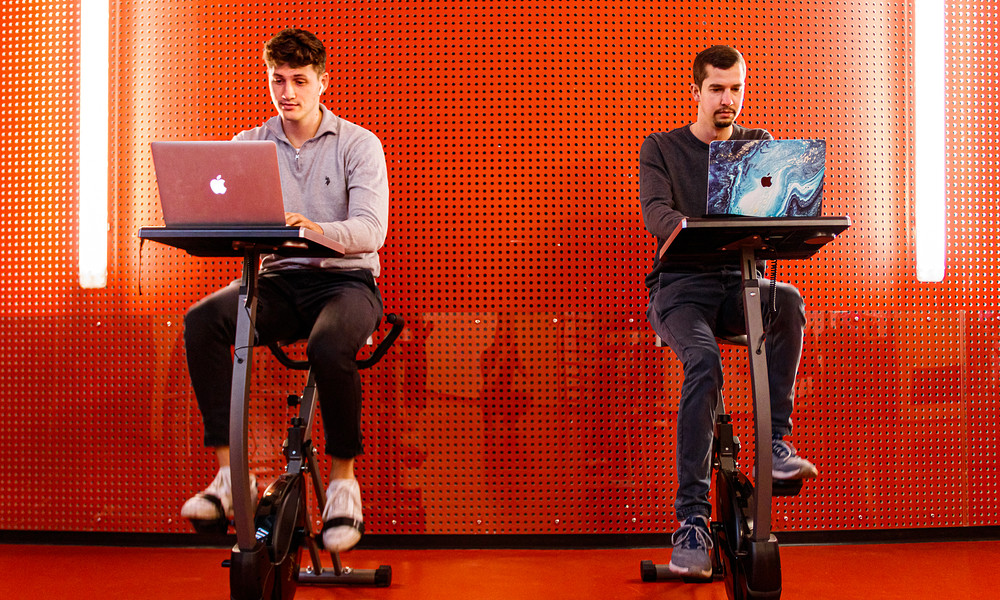 Through research on so-called transition accelerators, Hanze University of Applied Sciences aims to increase the impact of practical research. These transition accelerators include Citizen Science, Learning Communities, and Technology & Digitisation.
Citizen Science
Research in which citizens are actively involved throughout the process is also known as Citizen Science. In order to develop effective and accepted interventions in complex contexts, this direct involvement is indispensable. Citizens collaborate with professionals from healthcare, welfare and government, as well as with researchers and students. By actively involving citizens in this way, we can develop interventions that are also supported by the people and the community themselves. In this way, citizens are involved and, more importantly, part of the planning, implementation, execution and evaluation of research and innovation in their own region.
We are involving citizens in an increasing number of research projects. At the same time, we are researching how Citizen Science can be (better) executed and the effect of Citizen Science as a research instrument.
Examples of Citizen Science projects within Hanze University of Applied Sciences are COP4HL and M&Gezond.
Learning communities
Through learning communities, we aim to collaborate with businesses, institutions, researchers and knowledge institutions in a sustainable way. By working together on societal challenges and creating impact together in our region, we can be of added value. We join existing learning communities or create new learning communities.
Technology & digitization
Hanze UAS aims to increase the knowledge and skills of students, teachers, (healthcare) professionals and SMEs in the field of digital innovations in the domain of healthcare and welfare. For example, entrepreneurs in the dHealth Lab can test their new digital products. A safe and realistic environment is simulated where errors can be removed from the product, making it clear how it can be used in healthcare practice. Digital tools can provide support to improve people's own health capacity and contribute to greater self-management and community resilience.
Point of Care Technology
Due to the increasing complexity of healthcare and the expansion of (preventive) treatment options, more attention and methodologies are needed to explain to citizens (patients and their immediate families) how to age as healthily as possible given their own circumstances.
Therefore, knowledge development is necessary to increase the level of health literacy, improve self-regulation and ensure the quality of healthcare technological innovations for end-users (healthcare professionals and non-professional citizens).
"Point of Care Technology" involves the development, validation and implementation of (technological) applications that support maintaining health (preventive), reducing or stabilising frailty and striving for an increase in the quality of life through professional monitoring/testing or self-monitoring, in combination with stimulating effective innovations that lead to desired behavioural changes.
This requires collaboration with disciplines from biomedical sciences, technology and ICT, particularly in the domain of frailty and healthcare. However, the boundaries with engineering, artificial/augmented intelligence, the arts and the contemplative sciences (philosophy, ethics) must also be explored more explicitly.
Feedback component
How satisfied are you with the information on this page?